April 2019 lineup: Key dates for Twitter marketers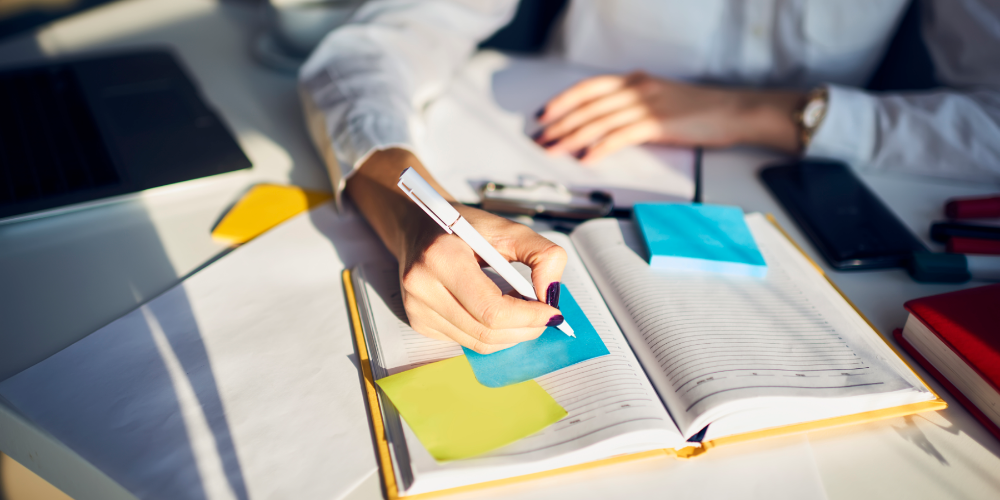 This April, tap into events that will spark conversation around the world.
People will visit Twitter to talk about topics that interest them, from sounding off on global holidays like #EarthDay to showing their support for top artists at #Coachella. 

Events on Twitter create built-in opportunities for marketers. Why not tap into conversations that are already happening? It could be what allows you to find your next potential customer. With events happening throughout the month, there will be plenty of opportunities to engage with these trending topics. 

Here's a quick list of major events happening this April. 
Events happening around the world this April:
Events happening in the U.S.:
In the United States, people on Twitter will chime in to show their siblings some love on #NationalSiblingsDay on April 10. Music lovers will head to #Coachella to see their favorite artists from April 12-14 and 19-21. On April 15, athletes from around the world will compete in the #BostonMarathon. 
Events happening in Europe:
In Europe, the #GrandNational promises three days of entertainment for horse racing fans from April 4-6. On April 13, consider jumping into the National Tea Day (#Festeaval) conversation over a mug. On the 27th, the #FoiredeParis (Paris Fair) will host visitors and exhibitionists for twelve days of trends and innovation in the home. 
Events happening in the Middle East
In the Middle East, Dubai will host art lovers for the fifth annual #WorldArtExhibition from April 3-6. On April 28, the #ArabClubChampionship finals will capture the attention of soccer fans on Twitter.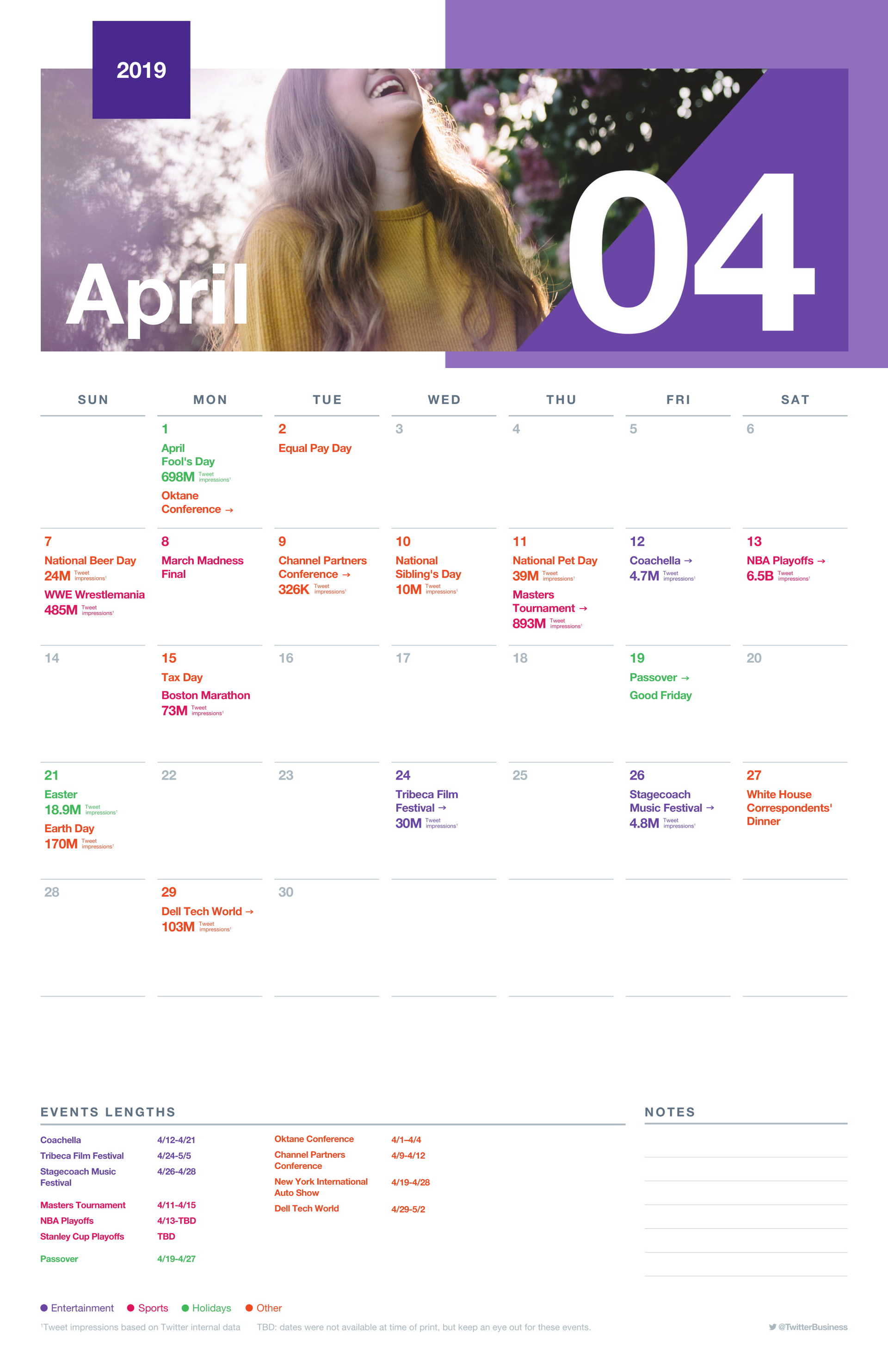 Download our 2019 Twitter marketing calendar to help plan your campaigns around these key dates, and follow @TwitterBusiness for tips on how to thoughtfully frame your content and creative throughout the month.
Are you based outside of the U.S. or Canada? 
Ready to advertise on Twitter?