Announcing Conversation Settings for Ads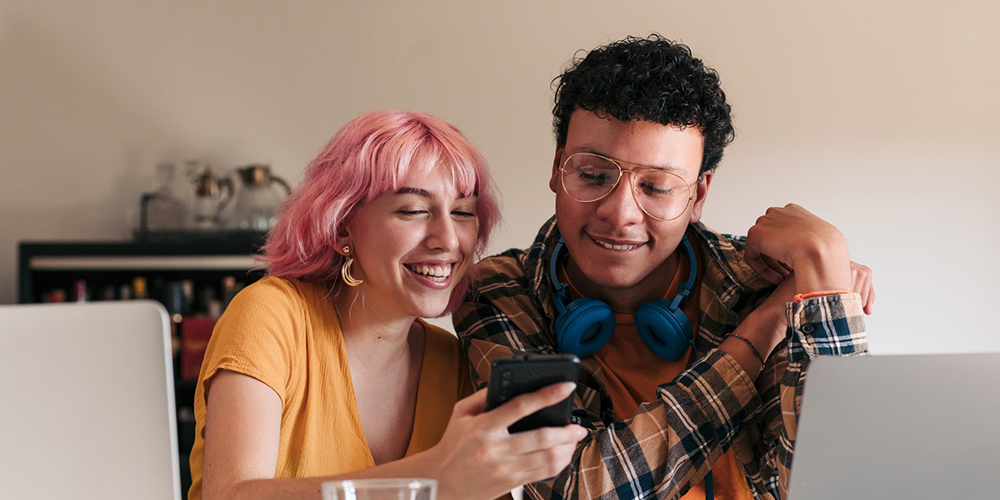 Twitter is what's happening and it's the best place to have conversations with the people that matter most to your brand. In fact, a 2019 study found that Twitter has the highest impact on conversation relative to media spend, as compared to TV, print, out-of-home and even other online and social channels, with a ratio of 4:1.*
Despite the value of these interactions on Twitter, we know that sometimes you may need more control over the conversations you have with your customers. That is why we are making it easier for brands to curate their conversations by introducing conversation settings for ads.

In August of 2020, we made new conversation settings available to everyone on Twitter, allowing people to have more control over the conversations they start. We found that sometimes people are more comfortable talking about what's happening when they can choose who can reply and this capability has allowed them to have meaningful conversations without receiving unwanted responses. We know that having this option has resonated with people--since launch, 11 million people have applied conversation settings to 70 million conversations.
Now, we have made these capabilities available to our advertisers when they compose Tweets directly through Tweet Composer or through our Ads API. This update will extend the ability to apply conversation settings to Promoted-only Tweets and to those that use our most popular ad formats, in addition to organic Tweets.
How does it work?
Conversation settings let you choose who can reply to your Tweets and join the discussion. You can choose:
Everyone: Connect with everyone on Twitter, as you do today.
People you follow: Feel comfortable Tweeting by engaging with people you trust
Only people you mention: Host a conversation with a curated guest list or don't mention anyone which will disable all replies.
How do I apply conversation settings?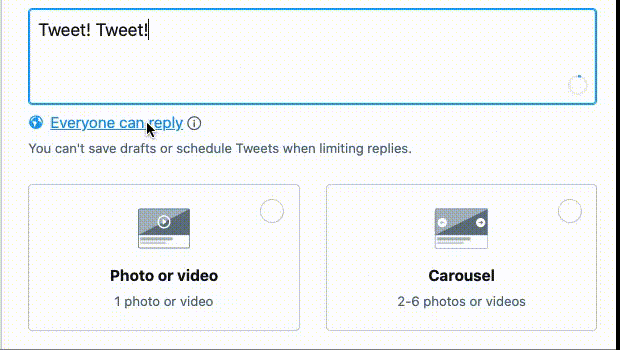 In the Tweet Composer, each Tweet will default to "Everyone can reply". If you'd prefer different settings, use the dropdown to select "People you follow" or "Only people you mention". Create the rest of your Tweet as you normally would. Once you publish, your chosen setting will be applied.
How can I use conversation settings?
Conversation settings can now be applied to any Tweet format offered within our Tweet Composer and can be promoted in any type of campaign, including our Takeover products.
Since these capabilities became available organically to everyone on Twitter in August, brands have experimented with using these settings in a variety of ways, from  broaching important topics, to hosting panel discussions, to creating fun, cheeky interactions with their audiences.
For more information about conversation settings and how they could be valuable for your brand, please contact your Twitter Client Partner or contact our Twitter Ads team.
*Source: Twitter Meta Analysis: Measuring the impact of Earned Conversation, Neustar MMM (US 2019)
Ready to advertise on Twitter?