Why Twitter Ads: Q&A with independent media agency the7stars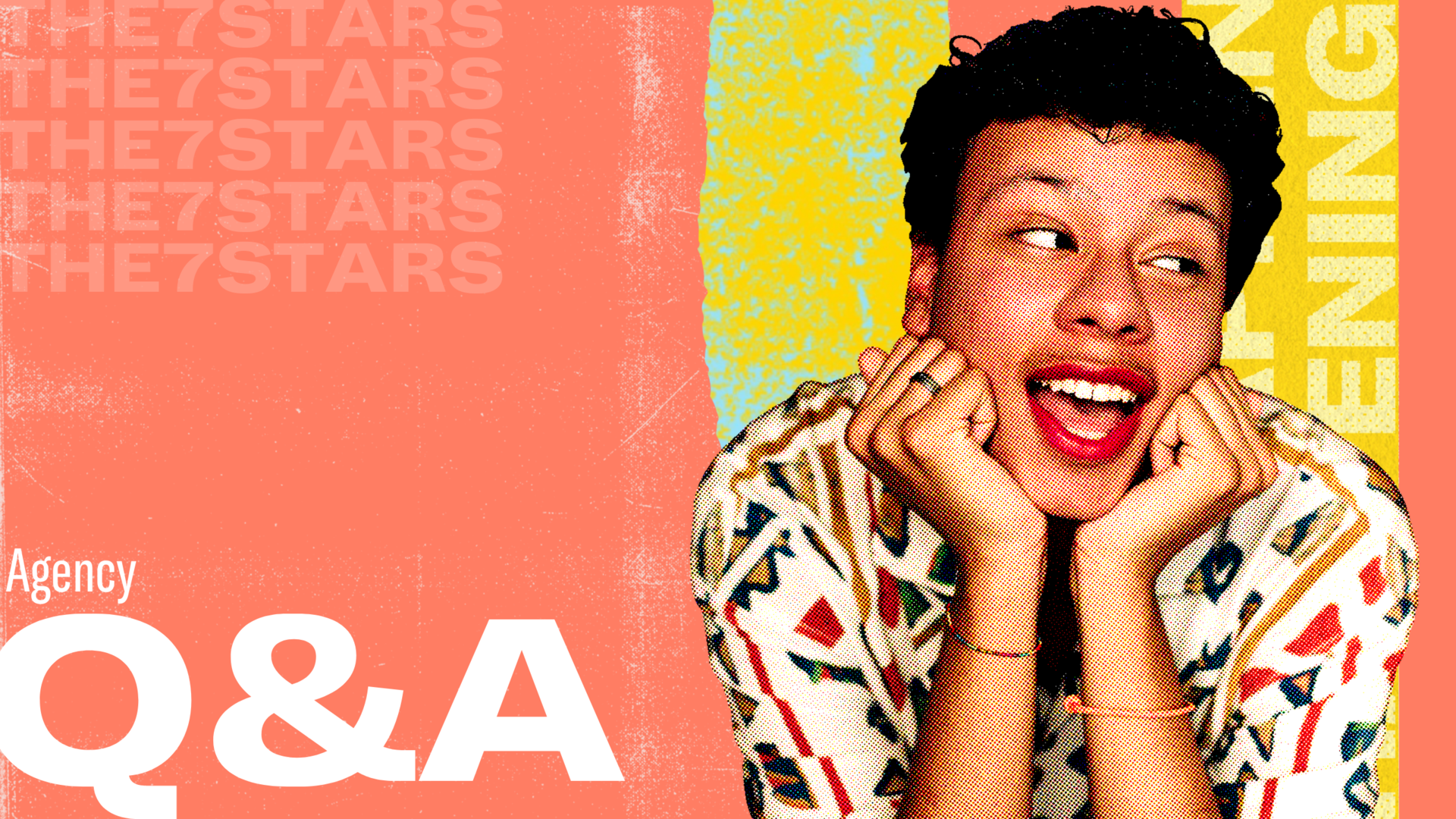 In the second edition of our Agency Q&A series, we speak with Sophie Martell, Head of Paid Social at The7Stars (@the7stars).
Sophie shares her Twitter campaign tips, the power of being part of the conversation on Twitter and why she loves British chef Nigella Lawson. Missed the first in the series? Catch up on our conversation with Route.
Tell us a bit about The7Stars?
We're an entrepreneuring agency, and the client always comes first. Being an independent agency, we are always super transparent and that's something we are really proud of.
@the7stars Tweet a video showing their recent campaigns for #BHM
Describe your role in under 280 characters?
As Head of Paid Social, I'm always keeping abreast of what is going on in the industry — there is always a new thing every day. Making sure our clients are driving their accounts forward by staying ahead of the curve and also keeping my amazing team happy.
What do you think makes Twitter different from other social platforms?
It's all about the trends and tapping into the right conversations. Twitter is a great place to create instant alignment with topical moments around the world.
We believe it can be one of the most contextual places from a social perspective. It's also becoming incredibly price competitive which always gets us excited.
Favorite Twitter account? 
Nigella Lawson (@Nigella_Lawson) — her #RecipeOfTheDay always gets me ready for dinner! I think she is fab and nobody can forget the amazing 'microwavey' moment.
@lizwalsh_x Tweets about English food writer and television cook Nigella Lawson's 'microwave y moment'
What's your favorite ad campaign you've seen on Twitter lately?
I thought McDonald's (@McDonaldsUK) #McSpicyDebate campaign was just amazing, the way it utilised every moment, feeling, and interaction. I loved it — a perfect way to really keep the audience engaged for a sustained time.
One of McDonald's #McSpicyDebate campaign videos
Tell us about the Twitter campaign that you've worked on you were most excited about.
Ladbrokes (@Ladbrokes) Euros campaign. We ran First Views (now Timeline Takeover) and Amplify pre-roll which helped us to get maximum exposure during a very contextually relevant time for Ladbrokes.
Engagements and brand lift increased significantly during this time for the brand. Unfortunately, England didn't quite make it all the way but Entain (owner of the Ladbrokes brand) definitely made the most of a big moment in history.
From your experience, what kind of creative works best on Twitter?
We were having issues working with creative agencies, as they were treating social and mobile-first creatives as an afterthought. 
To overcome this we formed an in-house creative team. We want to be able to adapt quickly and be more mobile-first going forward — we find this works well for Twitter. 
It's all about short snappable content, especially video assets and utilising our in-house team now we can ensure we are able to move fast, adapt to moments and make our creatives contextually relevant for the different audiences we are targeting.
What 3 things drive good results for your clients on Twitter?
The competitive cost per thousand impressions (CPMs) Twitter Ad's give

Highly engaging video, Twitter's engagement is one of the highest we've seen across social platforms

The high-impacting ad formats that Twitter offers, it really gives our clients the chance to get maximum reach and exposure
Any final tips for other agencies thinking of adding Twitter to their marketing mix?
Lean into the synergy between TV and Twitter. If you are running sponsorships on TV, then use contextual targeting on Twitter to align with your TV ads.
Thinking of running a client campaign on Twitter? Download our Agency Playbook created to help you and your clients connect with the most valuable audiences on Twitter.
Planning your next big Twitter campaign?