Why Twitter Ads: Q&A with global agency Social Chain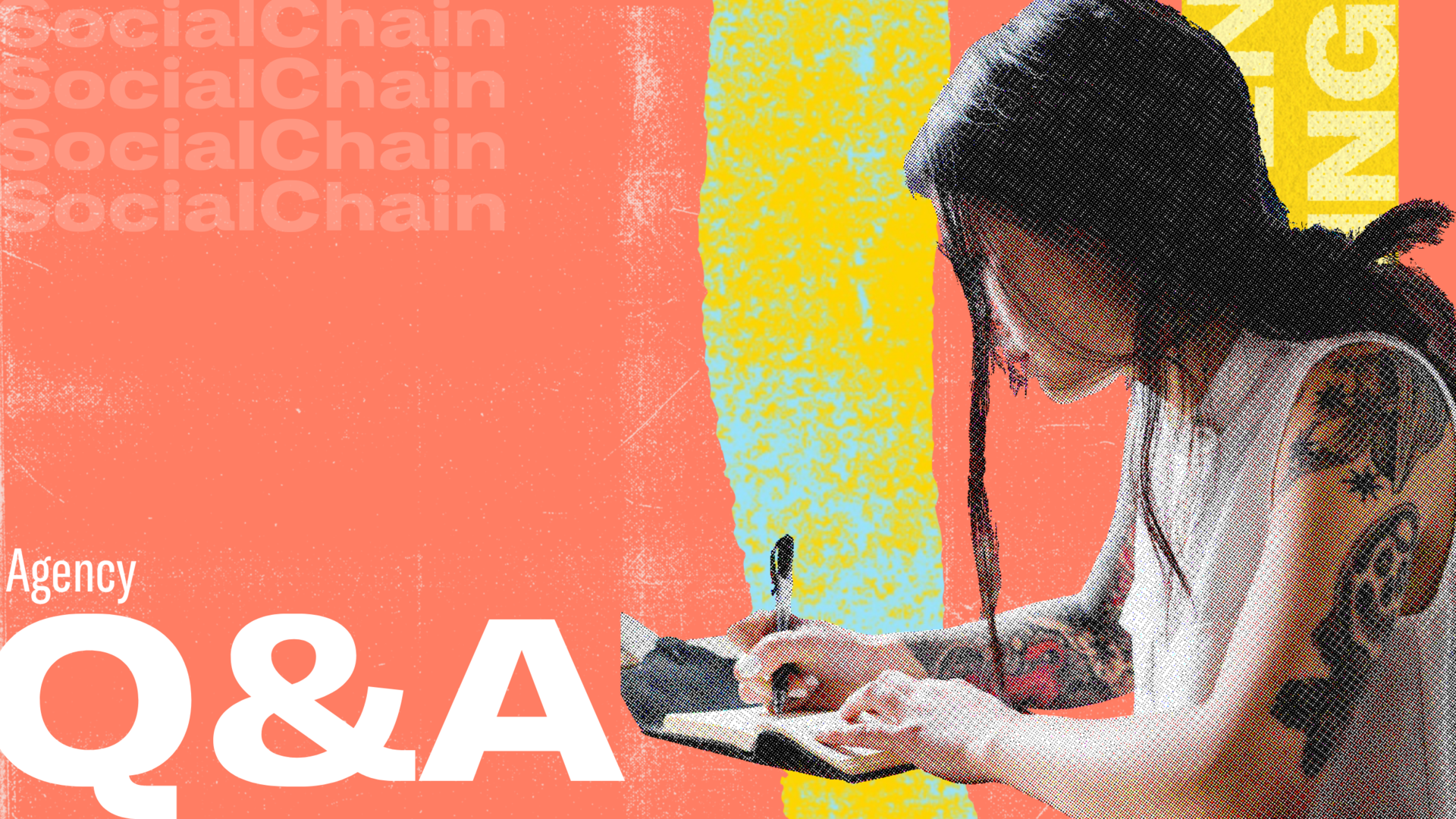 In our fifth agency Q&A we speak with Pollyanna Ward, Head of Paid Social at global agency Social Chain (@SocialChain). 
Pollyanna chats about the relationship between TV and Twitter advertising, her tips for first time Twitter advertisers, and how Social Chain started the new year with the ambition to change the UK's perception of kebabs. 
Tell us a bit about Social Chain.
Social Chain is, (in my humble opinion), the best social-first agency in the world. We're all about being at the forefront of what's possible and that's grounded in action for every one of our clients, big or small. If your brief involves social, we've got the solution.
Describe your role in under 280 characters?
I help brands get their ads seen by millions on social media.
What do you think makes Twitter different from other social platforms?
Twitter is uniquely placed as a platform that has been embedded in culture for years. For example, Twitter gets mentioned in the news, is referenced in pop culture, and, most interestingly, as a platform it's pretty imperative to all those Twitter meme accounts.
I see Twitter as a companion to TV where brands have an opportunity to be present during moments when people are emotionally engaged. Then when the ads come on, people bring their gaze to Twitter and brands have a chance to connect.
The barrier to entry is low when it comes to creative, so brands shouldn't be afraid to push out ads. You can literally craft a great 280 character Tweet and you're away!
Favourite Twitter account? 
My favourite Twitter account changes a lot, but at the moment I'm learning so much from Shane O'Leary (@shaneoleary1) who shares marketing and strategy wisdom every day. I need a whole different bookmarking tab for all the nuggets Shane shares!
What's your favourite ad campaign you've seen on Twitter lately?
I mean, it's gotta be Twitter's (@Twitter) own ad campaign right? I thought the billboards pulling celebrity Tweets showing how their dreams have come true was such a positive and uplifting message and perfectly timed for this time of year! 
The big Twitter thread was also a great execution. It tapped into user behaviour creating threads of discussion, with each Tweet capturing a celebrity dream which could then be shared further. It was a perfect mix of people, amplification, and cultural relevance.
Tell us about the Twitter campaign that you've worked on you were most excited about.

The restaurant GDK (@GermanDoner_UK) has been such an exciting brand to work on. Our team has been given such an exciting brief to change the perception of kebabs from a late night takeaway food to being a fresh, tasty lunch or dinner meal with GDK's premium kebabs. 
To kick the year off, we started a positive conversation and drove curiosity by promoting people's Tweets who said they loved kebabs. This got people wondering why GDK was doing this and we followed this up by promoting GDK's healthier kebab offerings — the Kcal and Gymbox.
This ensured we were relevant for the 'New Year, New Me' culture of January and created awareness of GDK.  This wasn't just a success conversationally, as we also drove an increase in share of search of GDK, which we know from the work of Les Binet (@BinetLes) and James Hankins (@JCPHankins), is a leading indicator in share of voice and ergo share of market.
For a brand that is still in its infancy, this was a fantastic way to cut-through, reach millions and create a positive conversation.
From your experience, what kind of creative works best on Twitter?

The best kind of creative is the one that 'speaks Twitter'. It's quite easy to pop a video ad from your other channels on Twitter and let it run, but where's the fun in that?
When the creative prompts conversation, that's when it becomes engaging and goes beyond just generating impressions. It doesn't have to be a video ad either, it can be a well-crafted Tweet, a Twitter Poll or a Carousel. This makes it feel native to the experience and can help reach too!
What 3 things drive good results for your clients on Twitter?
For some of our clients who run TV campaigns, we find an increase in positive sentiment and share of voice when we run Twitter campaigns in tandem, targeting the programmes that people are watching, so we're there when the ad break comes on.
Promoted Tweets help to create a native conversation whilst adding the branding element in a way that isn't just putting the logo on a piece of creative.
Amplify Pre-roll video ads are a great way to drive views on our ads —especially when paired with relevant content, such as showing a food ad before an entertainment piece of content to align with the moment of enjoying dinner or snacks whilst watching a sports game.
Speaking of clients, what guidance and recommendations are you giving to your clients?

As we are now 'back to normal', it's really about helping clients get back into the full swing of advertising with great campaign ideas coupled with social innovation. 
One of my key recommendations to our clients is to advertise all year round. In my experience, once you stop advertising it can take up to 5 years to recover depending on how long you were offline for. Even just cutting spend by 50% leads to a reduction in brand strength. 
Any final tips for other agencies on Twitter or thinking of adding Twitter to their marketing mix?
I would always advise advertisers to use Twitter themselves first. Get familiar with the nuances of Tweets, the trending tab, the explore feed and have a listen to some Spaces. If you can't use it yourself, it's very difficult to be people-focused in your ad campaigns.
Second, check out the wealth of ad formats that Twitter offers across the full funnel. Whether you want to raise awareness with video, drive conversation with polls or get people to site with website cards, there's such a wealth of solutions.
Lastly, speak to your Twitter rep to find out about how you can use tweets to power things in the real world.
Interested in learning more about ad campaigns on Twitter? Download our Agency Playbook, created to help you and your clients connect with the most valuable audiences on Twitter.
Read the rest of the Agency Q&A series:
Planning your next big Twitter campaign?