Agency Q&A: Campaign and connect tips with Labelium NYC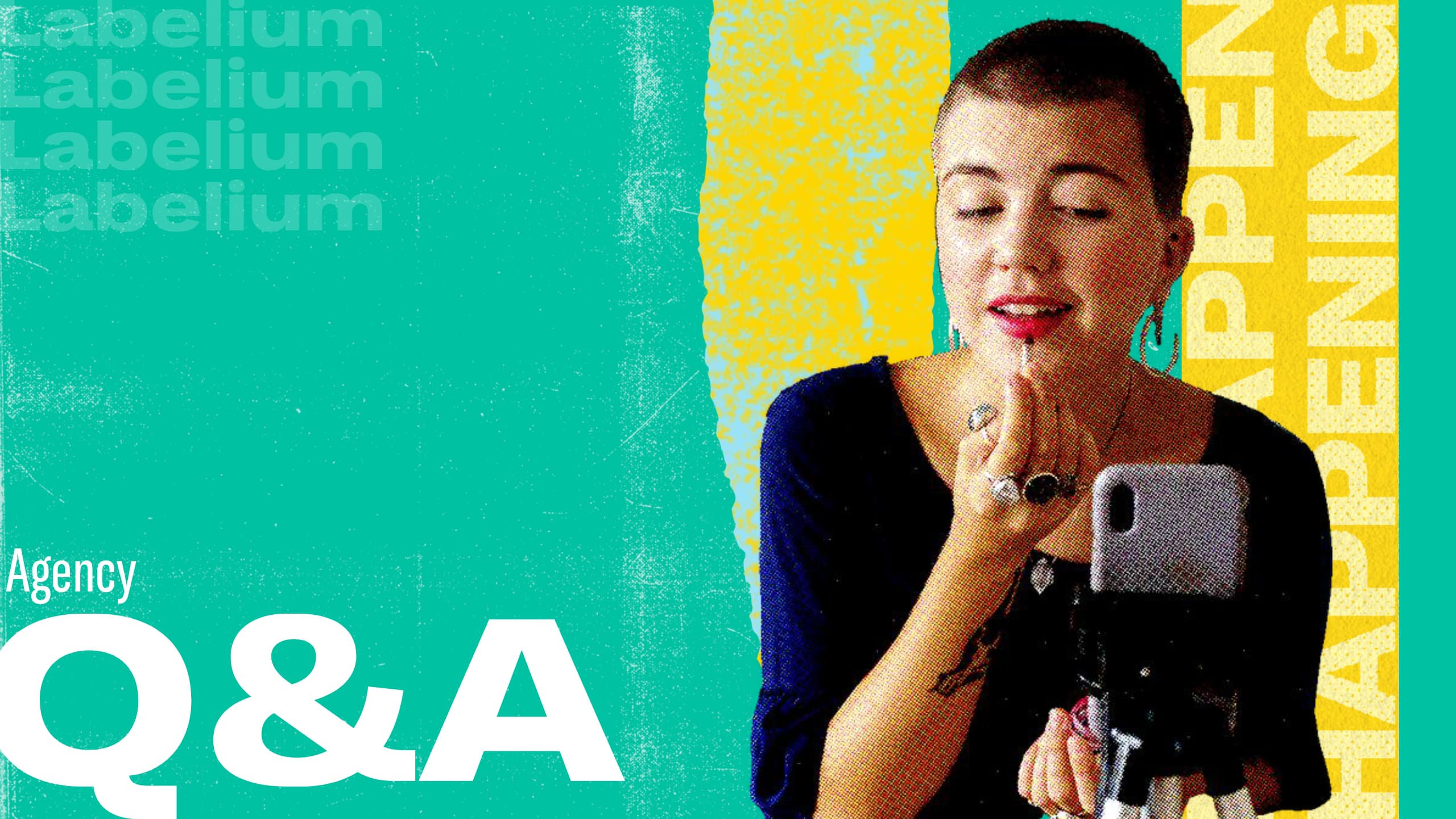 Twitter is all about what's happening. In this interview with Sara Patry, Senior Director of Paid Social at Labelium NYC (@labelium), we talk about the connect opportunities on Twitter, how advertisers can drive results, and why you should be planning your holiday campaigns now. Let's dive in.
Tell us a bit about Labelium.
We're an independent digital group with 20 offices in 14 countries and 900+ digital marketing experts worldwide. We support the digital acceleration of companies by managing and optimizing digital performance in media, commerce, and intelligence. Our clients include L'Oréal, COTY, LVMH, Club Med, Tommy Hilfiger, Dassault Systèmes,  and many others.
Describe your role in under 280 characters?
I oversee the social media expertise at Labelium NYC. I ensure best practices, inspiring creative solutions and innovation in all activities, while delivering the best approach and strategy to meet our client's goals. 
What do you think makes Twitter different from other social platforms?
Twitter is all about timing and momentum and I do believe that it remains the main hub for active conversations. For example, on October 4, 2021 when Facebook along with a few of their other apps went down, the first thing everyone did was talk about it on Twitter and it became one of the most trending topics that day.
Twitter also offers a range of highly customized products that can be tailored and packaged to suit a brand's purpose. Brands can connect with people on Twitter through every moment that matters to the audience, from celebrating National Coffee Day to sporting events such as the Super Bowl. All these conversations and campaigns can drive impact for brands.
Favorite Twitter account?
Pourmecoffee (@pourmecoffee) is one of my favorite accounts. It delivers fun content through political satire, interesting images, and unusual takes on current events and sports. 
It's a good way to stay on top of the latest events while adding a little extra fun to my day. It is also still unknown who is behind the account which makes it even more intriguing.
What's your favorite ad campaign you've seen on Twitter lately?
I found this campaign from Milk-Bone (​​@MilkBone) very interactive and engaging. They approached the campaign in a smart way by running a couple of ads using different types of assets that were very eye-catching and impactful. After clicking on an ad, you were retargeted and encouraged to sign up for their birthday club and win goodies.
Tell us about the Twitter campaign that you've worked on you were most excited about.
Labelium worked with Greyson Clothiers (@GreysonClothier) to promote their golf apparel line on Twitter during the 2022 PGA Championship. The goal was to leverage the famous sporting event to promote the brand, while using content that showcased both the brand and Justin Thomas, brand ambassador and winner of the PGA championship.
We used Amplify pre-roll, pairing pre-roll video with premium sports content to build brand association and re-engage anyone who had expressed an interest with image ads. We ended up generating over 1M impressions, 258K pre-roll video views with a pre-roll view rate of 43.58%.
Read more about the Greyson Clothiers and Labelium PGA campaign.
Video ad featured in Amplify campaign
From your experience, what kind of ad content works best on Twitter?
Twitter Ads are the most impactful when the content connects with the community and uses clear messaging. 
Seasonal or trending content also aligns with the spirit of Twitter and encourages engagement, which is one of the reasons why we always recommend running campaigns using trending topics to easily engage with people in an impactful way.
What 3 things drive good results for your clients on Twitter?
The most important thing is timing and communication. Leveraging trends and conversations is one of the most important building blocks when using Twitter. Brands can connect with people in a very personalized way by tapping into conversation topics, and getting incredible brand lift by aligning with key content category partners and using the momentum that arises from these conversations.
Ensuring you are going after the right audiences with the right objective is also key. From conversation topics to keyword searches, Twitter has a lot of audience targeting opportunities, but it is important to ensure that you reach people that are the most likely to engage with your brand. You can do this by selecting the most pertinent objectives and audiences using learnings from existing campaigns.
Finally, content A/B testing is crucial when running campaigns. Twitter has a lot of reporting solutions that can help find the best combinations to find the most effective messaging on the most relevant audiences.
Speaking of clients, what guidance and recommendations are you giving to your clients for the rest of the year? 
This is something every brand will probably hear, but planning ahead of time in order to maximize visibility during key moments that a brand can rely on is key to drive successful results. You don't want to miss that perfect moment to interact with your potential customers.
We also know that competition will be increasing as we approach the holiday season, and having impactful messaging and creatives will be key to ensure your brand stands out from the competition.
Download the Connect Playbook to learn more about connecting to the moment and driving results. 
Any final tips for other agencies on Twitter or thinking of adding Twitter to their marketing mix?
Twitter is a good way to interact with communities in a different, more personalized manner. 
With rising advertising costs, diversifying your marketing mix can help limit the impact of competition while reaching high potential customers. 
The keyword and conversation targeting also allows for unique opportunities to reach niche audiences and deliver strong brand impact. Agencies should definitely tap into Twitter if their brands fit with the Twitter community.
Thinking of running a client campaign on Twitter? Download our Agency Playbook created to help you and your clients drive results on Twitter. You can also sign up to our agency newsletter for monthly inspiration and updates.
Enjoyed this? Check out more interviews below:
Planning a big Twitter campaign?