Why Twitter Ads: agency Q&A with content specialist Katie Lingo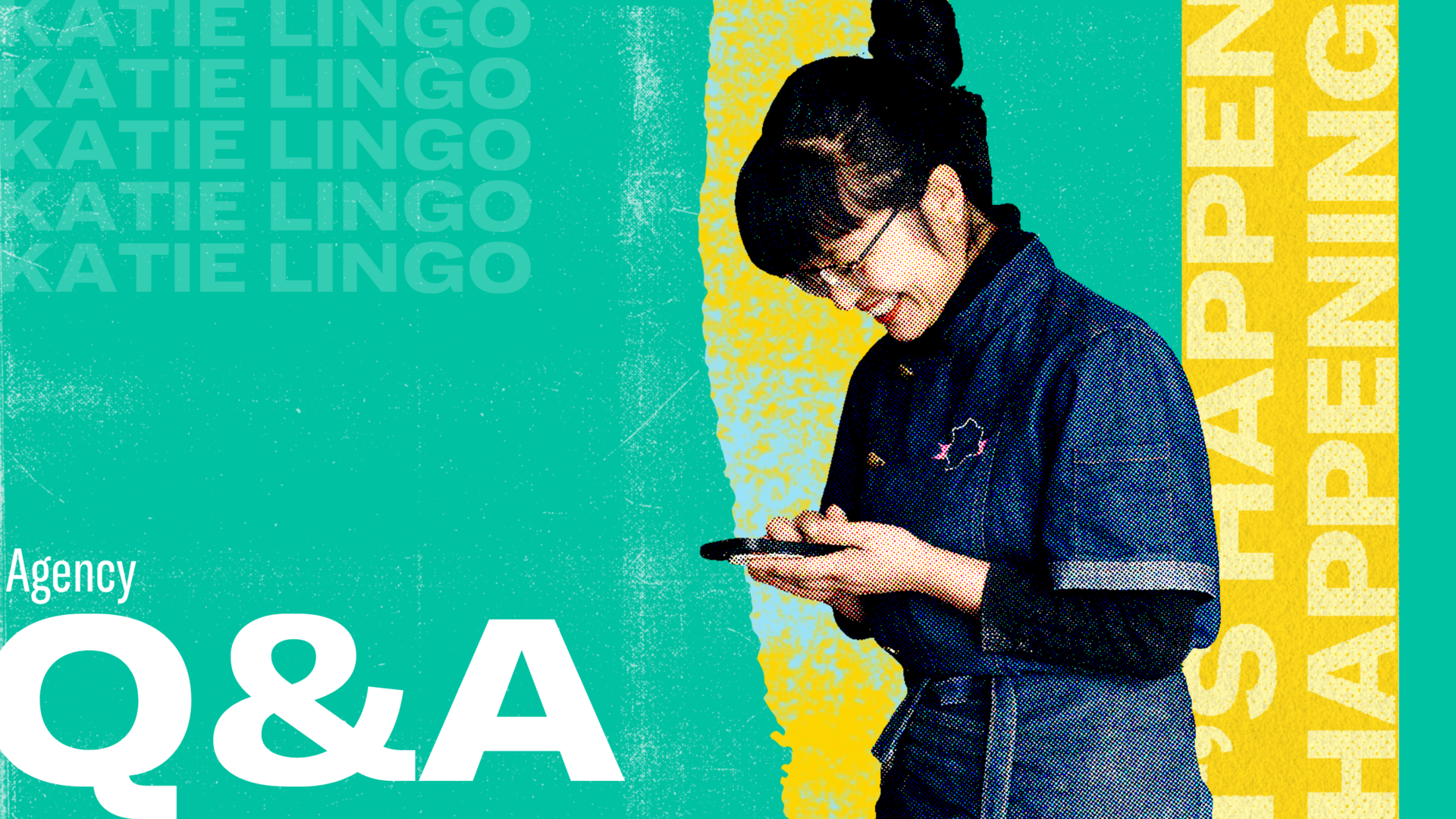 In this agency Q&A we speak to Katie Thompson, founder of 'Katie Lingo'. A company specializing in content writing and digital marketing for agencies across the UK.
Katie was recently Highly Commended in the 'Best Use of Twitter' category at the Prolific North Marketing awards for her efforts growing the @katielingoyork handle and generating new leads from Twitter. 
In this interview we chat about the campaign, Katie's Twitter tips, the value of communities on Twitter, and her favorite Twitter campaigns.
Tell us a bit about Katie Lingo?
Katie Lingo (@katielingoyork) started as a 'side hustle' while I was working at an agency in 2016. I'd just finished a post-grad in journalism and wanted to do a bit more writing alongside my digital marketing work.
As the brand grew, I transitioned out of my job and set up Katie Lingo with my partner. Today we provide a range of content marketing services to small businesses and agencies in the UK.
Describe your role in under 280 characters?
The big cheese! As founder, I wear a few hats. Writing is my primary role but there is also business development, marketing, and getting the brand out there at various events. My specialism is in content writing, so the day-to-day involves writing blogs, website copy, press releases, and more.
What do you think makes Twitter different from other social platforms?
It's just so instant. You can watch history unfold in front of your very eyes. Yes, you can do that by watching the news, but can you share your opinion on a huge platform and read everybody else's in real time?
I love the sense of community, too. Twitter chats make me feel so included. There are so many people I've never met physically, but thanks to Twitter, I would call them firm friends.
Favourite Twitter account? 
That's like asking me who's my favorite child! So many, for so many different reasons. Off the top of my head, purely for the humor, is Stu Nugent (handle changes regularly, but at the time of writing — @Amezyarak). He makes some very funny (risqué) jokes and they brighten up my day. NSFW. Just a warning.
What's your favourite ad campaign you've seen on Twitter lately?

I really like what Bodyform (​​@bodyform) does on a regular basis. I feel like they break the taboos around women's intimate health.
It's a subject that's been far too censored for far too long and it affects half of us, so well done to them for talking about it.
You were recently recognised for a Highly Commended campaign in the 'Best Use of Twitter' at the Prolific North Marketing Awards in the UK. Tell us more about your campaign 'Is your content really worth it?'

We wanted to show people how to use rich media, use the right hashtags, speak to the right communities and join in conversations that would not only increase their Twitter Followers, but inspire them to create more content in the future. 
Over the course of our campaign to grow our Twitter account, we increased our followers by 10x, met new people, created communities and encouraged great conversations on Twitter. 
We used a multitude of media to do this, from talks at Digital City Festival to blog posts, and data visualizations. I'd encourage anybody to get involved, Tweet consistently, and take part in conversations on Twitter that make sense for your brand or agency.
From your experience, what kind of creative works best on Twitter?
You cannot underestimate the power of a GIF. It might not sound like much, but there's actually a huge amount of thought that goes into finding the perfect pop culture moment to sum up what you're feeling or whatever's being said in the national conversation right now. If in doubt, Friends works!
What 3 things drive good results for your clients on Twitter?
Consistency — both in Tweeting regularly and your tone of voice.

Empathy — knowing what your customers want and being human.

Humor — the world can be a gloomy place, so humor shines through!
Speaking of clients, what guidance and recommendations are you giving to your clients for 2022?
Don't let what's going on around you grind you down. Keep plugging away, pivot to virtual if you need to, but don't just disappear. The easy option is to blame everything on things we cannot control. Where we can, we have to adapt.
Any final tips for other agencies on Twitter or thinking of adding Twitter to their marketing mix?
Follow professionals in your industry and don't think of them as competitors. They are there to big you up, share expertise and lend an ear when things are getting you down! Talk to them. They don't bite.
Thinking of running a client campaign on Twitter? Download our Agency Playbook created to help you and your clients connect with the most valuable audiences on Twitter.
Read the rest of the Agency Q&A series:
Ready to advertise on Twitter?