Hitting the right mix of organic and paid: Interview with iCrossing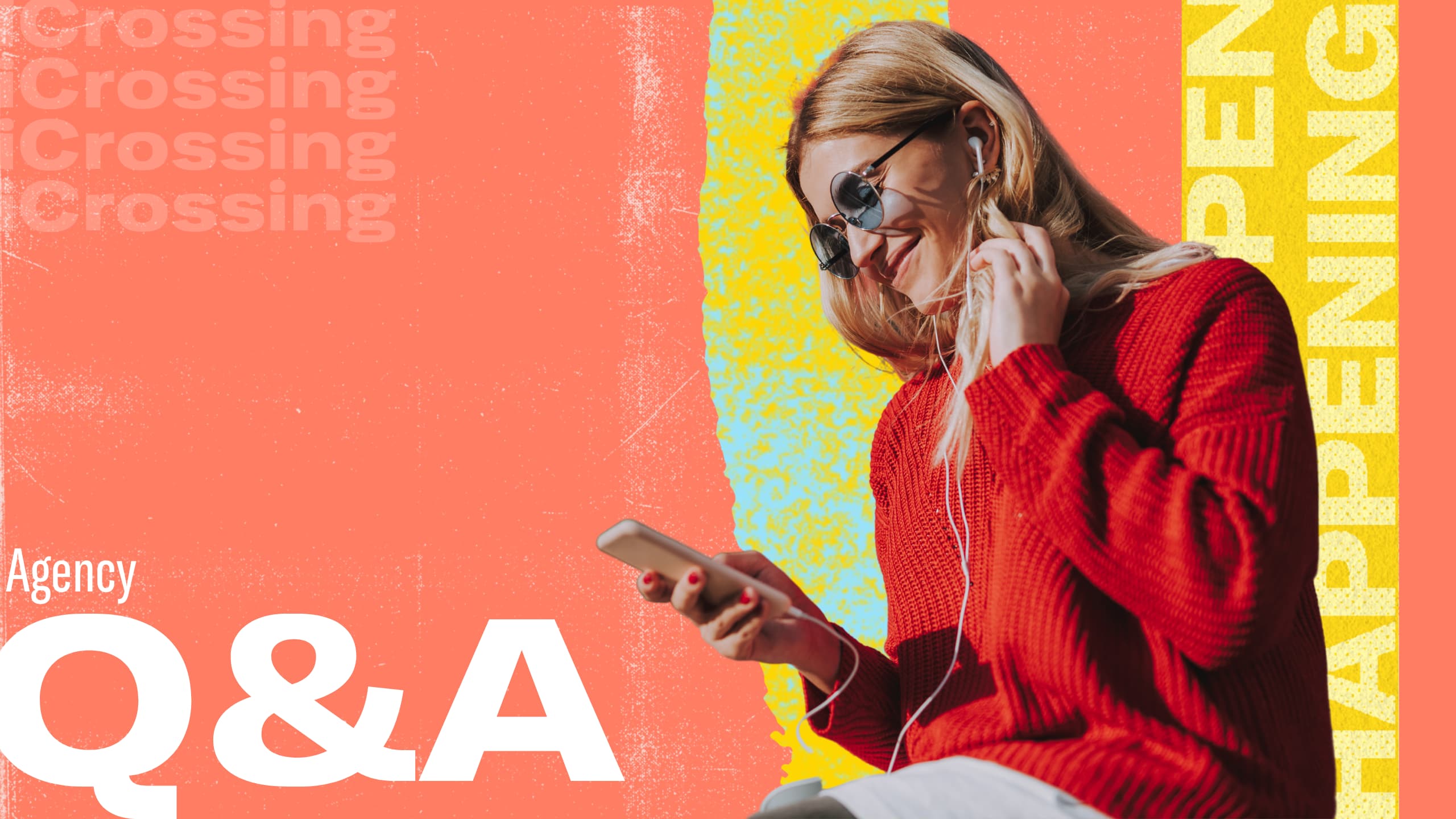 A good mix of organic and paid is what we all strive towards on Twitter. Whether you're a big brand, small business or agency — this is the social media sweet spot. 
In this Q&A we speak to Sandra Frankowska (@SFrankowska), Paid Social Director at UK agency iCrossing (@icrossing_uk) about exactly that. 
Sandra shares her tips for agencies on how to drive results on a budget, her favorite campaigns and why you should never ignore a strong organic presence.
Tell us a bit about iCrossing.
iCrossing is a digital agency that is driven by insight, powered by Hearst and obsessed with helping its clients grow. iCrossing's origin in performance media means we love data and understanding user intent. 
Setting it apart, iCrossing is owned by Hearst (@Hearst), the world's largest independent media, entertainment and content company. Being part of the Hearst family creates a unique proposition, combining deep consumer insight, world-class content creation with digital marketing expertise.
Describe your role in under 280 characters?
As Paid Social Director, I support account leads and planning directors on the strategic development and growth of our accounts, ensuring best in class paid social strategy is being implemented. 
What do you think makes Twitter different from other social platforms?

Twitter is all about what's happening, enabling people and brands to tap into current topics and trends and initiate conversation about anything that is going on in the world right now.
Favorite Twitter account? 
I am really enjoying the Mental Floss (@mental_floss) account at the moment. Everyday they share surprising facts and untold stories from history, science, pop culture, and beyond.
What's your favorite ad campaign you've seen on Twitter lately? 
I thought the recent Strongbow UK (@strongbowuk) campaign was pretty cool. They promoted their new low-calorie Ultra Dark Fruit cider using an eye-catching (and very purple!) video of a goat that grabbed my attention as it's not something that I've seen before from the brand. 
I love how it's a lot more 'out there', which is exactly what I'd expect from brands that want to stand out and drive awareness of their product launches on Twitter. 
Tell us about the Twitter campaign that you've worked on you were most excited about.
I really enjoyed working on the international St David's Day campaign for Wales (@walesdotcom). The objective was to raise awareness of Welsh culture in key markets including Germany, France, England, Scotland, and Ireland. 
We did that by using curated, social-first content that tapped into food, wellness, football, music interests and more. The campaign was a huge success, generating over 19M impressions, 500k engagements and 7M video views. 
From your experience, what kind of creative works best on Twitter?
Making sure that your content is platform optimized will help drive the best possible outcomes for your clients. For us, bespoke creative always works best — whether it is an image or video. 
What 3 things drive results for your clients on Twitter?
Eye-catching creative 

Ongoing A/B testing 
Speaking of clients, what guidance and recommendations are you giving to your clients recently?
Firstly, stop thinking that you need a perfectly polished creative that costs hundreds of pounds to drive results on social media. In fact, utilizing user generated content (UGC) in your marketing campaigns works just as well as it resonates with people and blends in well with organic content.
Secondly, always ensure that a proportion of your media budget is allocated to testing, whether it is a new ad product, creative, ad copy, targeting tactic or a bidding strategy. In order to stay relevant and successful in this ever-changing space, it is essential that you continue experimenting (even on a small scale) to stay ahead of your competition.
Finally, it's not 'one size fits all' when it comes to social media so reposting the same content on all of your platforms won't cut it. Treat each one individually by curating a bespoke content strategy that is tailored to each social platform and its unique features.
Any final tips for other agencies on Twitter or thinking of adding Twitter to their marketing mix?
Before launching paid campaigns on Twitter, review your client's organic activity. Make sure that their profile is up to date and that they Tweet consistently, so when people land on their profile they find relevant content to engage with.
If my client hasn't Tweeted in a while or they haven't got a solid organic strategy in place, I always recommend looking into that as a priority. 
After all, it's what you publish organically that nurtures a connection with your customers. Organic and paid social should complement each other, so making sure that the tone of voice is consistent across both is key to building an authentic brand personality.  
Thinking of running a client campaign on Twitter? Download our Agency Playbook created to help you and your clients drive results on Twitter. You can also sign up to our agency newsletter for monthly inspiration and updates.
Enjoyed this? Check out more interviews below:
Planning your next big Twitter campaign?