Agency Q&A with Golley Slater's Digital Performance Manager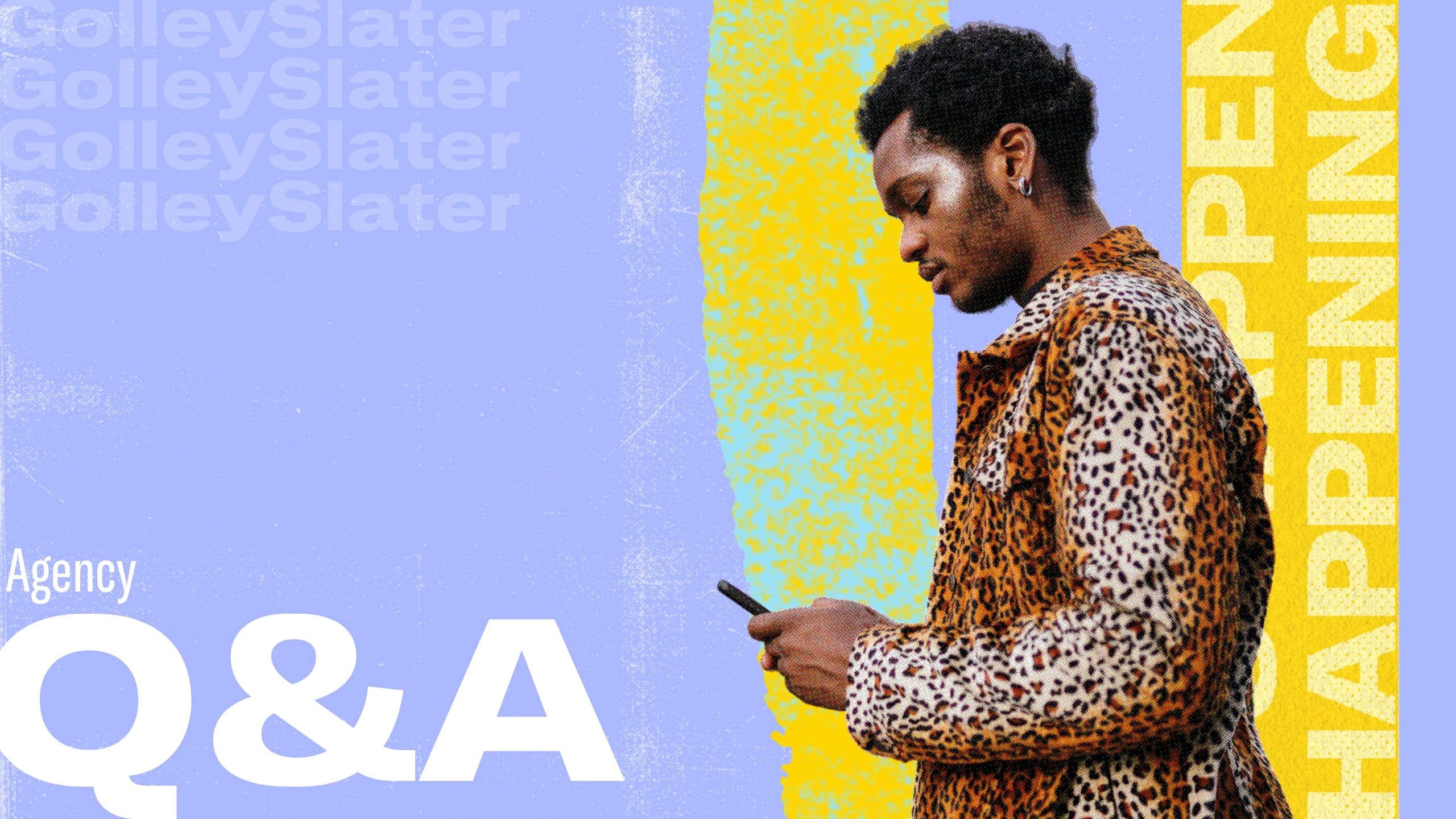 Golley Slater is an independent agency that works with brands across the UK and globally. Their ethos is all about innovation — whether that's for world-leading brands like Coca-Cola or Public Sector accounts such as Transport For Wales (@transport_wales). 
In this Q&A, we speak with Digital Performance Manager, Alexander Decker about the value of being part of the conversation on Twitter, A/B testing tips and his favorite Twitter ad formats and campaigns.
Tell us a bit about Golley Slater.
Golley Slater (@GolleySlater) is an award-winning independent marketing agency. Our goal is to build sales overnight and brands over time. 
We believe that curiosity creates the unexpected. For 65 years, this has been our driving force, helping us innovate and provide unexpected solutions for our clients. 
We are also specialists in driving changes of behaviors in society. We do this by putting our clients' business objectives firmly at the heart of everything we do.  
Describe your role in under 280 characters.
As a Digital Performance Manager, my role is to plan, build, and report on the numerous campaigns that we deliver for our clients. Alongside my colleagues, I work on a variety of advertising platforms to successfully meet the business objectives of our clients.
What do you think makes Twitter different from other social platforms?
What differentiates Twitter from other social platforms is how it feels like a forum for debate and discussion. The platform encourages conversation and a dialogue between its members. 
I feel that this dynamic social element is somewhat missing on other social platforms. I also enjoy the back and forth that brands can have on the platform and the humorous interactions that this can produce.
Favorite Twitter account? 
As a massive history nerd (having studied it at university), I love following History in Pictures (@HistoryInPics). It provides an amazing snapshot of life during different periods in history, which I find incredibly interesting. 
Not all Tweets resonate with me as strongly as others, but some of the pictures in these Tweets are a reminder of the past and the injustices that frequently occurred. I believe that this needs to be remembered today more than ever.
What's your favorite ad campaign you've seen on Twitter lately? 
One of the best examples I've seen lately on Twitter came from McDonald's UK (@McDonaldsUK). The campaign featured simple, yet enticing ad copy, engaging creative, and a strong CTA. It was straightforward, but effective. 
Tell us about the Twitter campaign that you've worked on you were most excited about.
I'm really excited about the work we're doing for Transport For Wales (@transport_wales). Not only does it feature brilliant content that was developed and shot by our talented creative communications team (shout out to you guys and girls), but I also love the underlying message behind it. 
It has been a tough two years for everyone in the UK, including those in Wales. Transport For Wales wants to help us get back to the real world — the times before the pandemic. Whether it's by train, bus, bike or on foot, Transport For Wales provides the people of Wales a real social network through the means of transportation. 
From your experience, what kind of creative works best on Twitter?
My personal preference is short-form video content that tells a story. Video is so much more engaging than static imagery and if it can command my attention through storytelling, I'm sold.
What 3 things drive good results for your clients on Twitter?
Strong creative, concise, relevant copy, and lots of A/B testing.
Speaking of clients, what guidance and recommendations are you giving to your clients for the rest of the year?
Generally speaking, I adhere to two key principles when giving any guidance to my clients. Firstly, I suggest starting broad and then slowly narrowing targeting parameters based on what is performing strongest. Looking at the audience tab at the ad group level can provide key insights with which you can better optimize your campaign. 
Secondly, I always advocate the use of a great deal of testing when it comes to creative, copy, and ad format. It takes experimentation and a continuous process of refinement to generate the best results within the campaign's parameters.
Any final tips for other agencies on Twitter or thinking of adding Twitter to their marketing mix?
Don't be afraid of trial and error. Sometimes, it takes time and effort to find the right combination of targeting, creative, and copy to really take your campaign's results to another level. 
A/B testing is paramount in the early stages of a campaign to test what resonates best with your audience. Lastly, always use the campaign data to help inform your optimizations and adjustments. Figures tell their own story and are your greatest ally when it comes to improving the performance of your campaign.
Thinking of running a client campaign on Twitter? Download our Agency Playbook created to help you and your clients drive results on Twitter. You can also sign up to our agency newsletter for monthly updates and inspiration.
Planning your next big Twitter campaign?