Why Twitter Ads: Q&A with global agency Born Social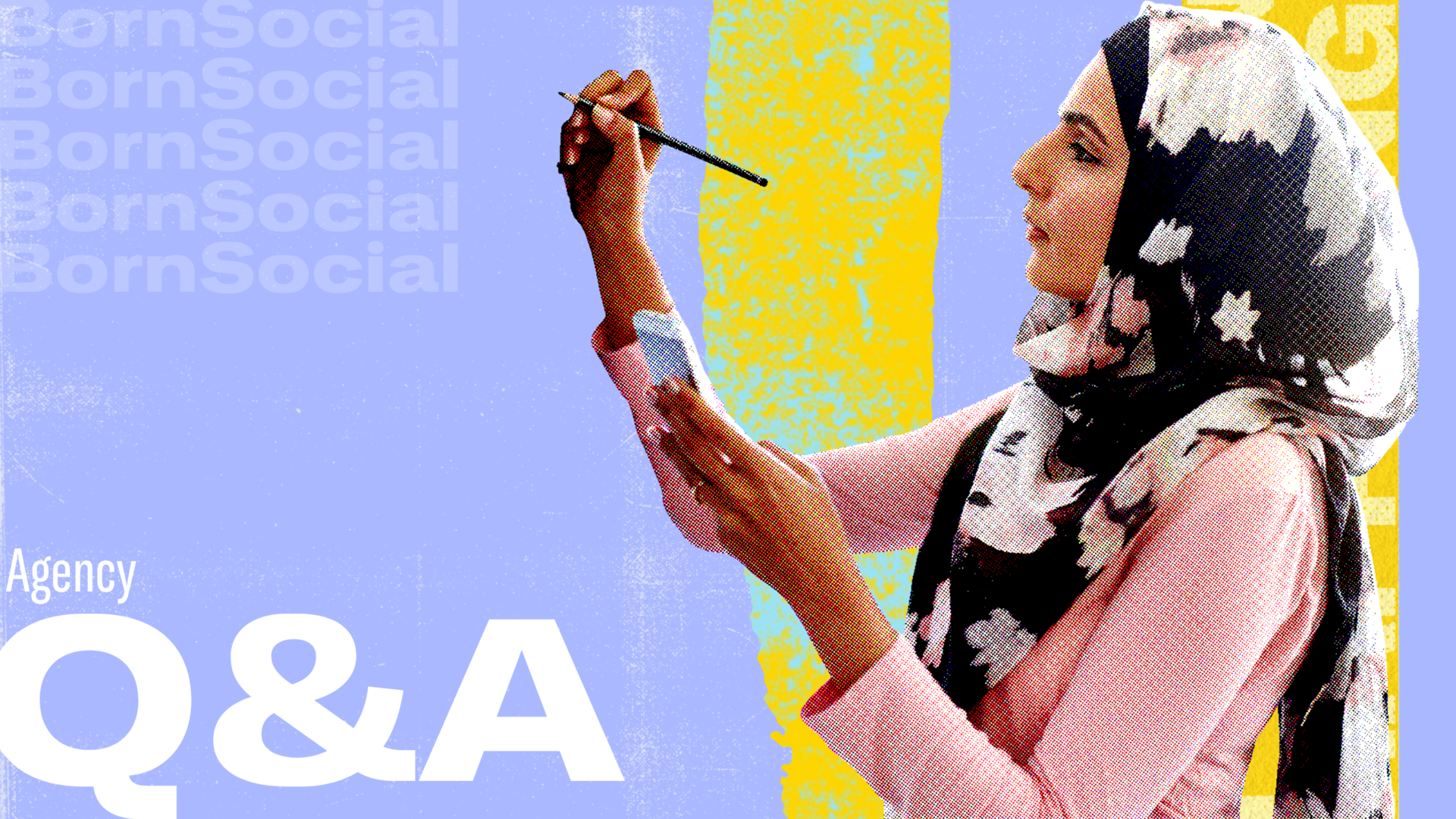 In the third of our Agency Q&A series we speak to Matthew Gordon, Senior Social Media Manager at Born Social (@bebornsocial) — a global social media agency based in London, UK. 
In this interview Matthew shares his thoughts on the importance of building a strong community on Twitter, some of his favourite recent ad campaigns, and how to get people on Twitter to engage with campaign creatives. 
Tell us a bit about Born Social?
We are a social media agency that harnesses the chaos of social, adopting a social-first approach and thinking to all of the brands that we work with. 
You don't need a crystal ball to see that the most impactful brands out there are (and will continue to be) the ones that know how to get the best out of the opportunities that social media provide.
Describe your role in under 280 characters?

I manage a team of social media experts, assessing the quality of our output, and ensuring that we deliver industry-leading social content. I also work across a wide variety of brands, helping to deliver global social campaigns from ideation to execution.
What do you think makes Twitter different from other social platforms?
If something is going to be discussed on social media, you can bet that it's going to be discussed first on Twitter. 
If a meme, insight, or news alert is going to be shared on social media, it's more than likely going to have been birthed from Twitter (if I had a penny for every time I overheard: 'Ah, I saw that on Twitter a few days ago…'). 
Above all else, I think the extensive network of communities on Twitter is comparable to no other platform — there is a real sense of belonging, as there really is a version of Twitter for everyone.
Favourite Twitter account? 
I don't think anything embraces the weird and wonderful of Twitter any more than Sir Michael (@Michael1979) He's the author of the 'How to (Almost) Make Friends on the Internet' book, and his adventures of dropping into social media groups and Whatsapp chats are perfect Twitter humour. 
From your experience, what kind of creative works best on Twitter?

It's a borderline cliché at this point to talk about developing creative that is instantly attention-grabbing, but with the lightning pace of Twitter, and the fact that successful content doesn't have to rely on visuals, you really don't want to blend in if you want to make an impact. 
In somewhat contradiction to other platforms, it's not necessarily the most aesthetically pleasing creative that wins. From my experience it's the creative that speaks strongly to the tight-knit communities of Twitter, and makes them feel something.
What's your favourite ad campaign you've seen on Twitter lately?
A relatively small campaign, but I really enjoyed Yorkshire Tea's (@YorkshireTea) user generated content amplification around its mildly controversial 'Toast & Jam' flavoured tea. 
During the campaign the brand managed to lift the voices of its community, Tweet daily jokes to draw their Twitter followers in, and convey the more serious aspect of the campaign (supporting breast cancer care). 
Overall, the brand effectively built a supportive campaign without the need for elaborate creative or shock value.

Tell us about the Twitter campaign that you've worked on you were most excited about.
During last year's festive period, I worked on Celebrations UK's Twitter campaign (@UKCelebrations) surrounding its advent calendar. 
They intentionally placed three of its most controversial chocolates (Bounty) on the first three days to get people talking. And where were they having this (lively!) discussion? Twitter.

We committed to creating intentionally unpolished, old-school memes and timely, gently provocative community management to add fuel to the fire, but in a way that still remained completely lighthearted.
This helped to build a real sense of humor, particularly during what was quite a dark time during COVID and on social media for many people in the UK.

What 3 things drive good results for your clients on Twitter?
A real sense of understanding of 'self'. A lack of authenticity on Twitter will be detected immediately.

Getting to know your community. Speak to them, engage with them, and build loyalty.

Insights are key. You can spend weeks developing an incredible piece of creative, but the cut-through of a singular, incisive text-only Tweet can be just as effective, if not more so.
Speaking of clients, what guidance and recommendations are you giving to your clients for 2022?
On Twitter it's all about being able to play things smarter, and given that it's a platform that is usually much more receptive to a left-of-field approach, Twitter is the perfect place to try something new in 2022.
Any final tips for other agencies on Twitter or thinking of adding Twitter to their marketing mix?
At present, you won't find another social media platform that will provide you with the incredible levels of feedback and insights that communities on Twitter can. Building a strong community on Twitter is one of the fundamental building blocks of developing a thriving presence on social media. If you're willing to invest the time in making Twitter work for you, you'll more than reap the rewards for it down the line.
Interested in learning more about ad campaigns on Twitter? Download our Agency Playbook created to help you and your clients connect with the most valuable audiences on Twitter.
Ready to advertise on Twitter?