5 ways agencies can showcase their culture on Twitter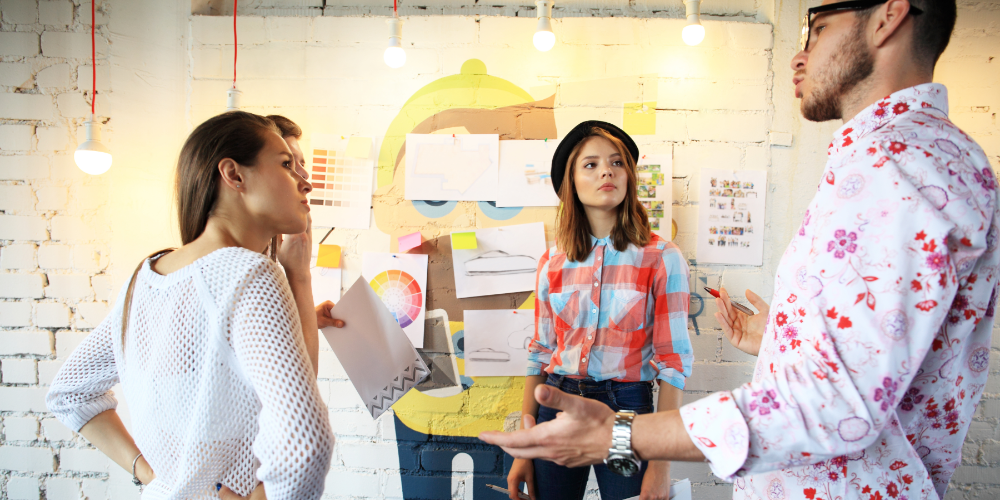 For creative agencies, there are many different elements that set you apart: your client work, thought leadership, and the caliber of your team. Prospective clients, employees, and partners are curious about what your culture looks like.

From sharing an inside look at company events to talking candidly about taking creative risks, here are some inspiring takes at showcasing agency culture on Twitter.

Show examples of team building and team bonding
The way your agency builds relationships among team members is entirely unique. Do you whitewater raft together down the toughest rapids in the West? Or flex your creative muscles at a posh gallery opening? Capture those moments and share them — photos or videos are great — to help potential clients understand who your people are and how they relate. Sometimes the simple moments are the best. UK digital agency @ReadingRoom shows their competitive side with a hummus competition.
Allow your team to share real insights
The creative life can be a roller coaster. Sometimes you're launching billion-dollar products, spearheading splashy campaigns, and winning industry awards. At other times, you're taking risks that don't pay off or experimenting with things outside your comfort zone. @DeutschInc does a great job of expressing their opinions on creative exploration and its non-traditional benefits by sharing a quote from their leadership team.
Explore how you serve customers
Every agency offers a different experience. What's unique about the way you work or the way you collaborate with customers? That info provides an interesting lens to what you bring to the table for clients and how you stand out from the competition. Boston UX agency @freshtilledsoil offers an inside look at their unique model, the UX house call, in a piece about why they've embraced remote working and prioritized visiting customers on their own territory.
Showcase your team's different creative muscles
The world wants to know what a day in the life looks like at your agency. But they want to understand the creative lives of your designers, writers, and creative directors beyond the four walls of your office. Build interest in your overarching creative culture by highlighting your agency's pro bono projects and the work your team does outside the office. @DEFYyourGOLIATH shows how one of their team members follows his passion.
Shine a spotlight on your culture through job ads
Your culture subtly shapes every aspect of your agency's identity. Look at everything you're sharing around recruiting, internships, and employee branding. Can you dial up your unique voice and perspective? @WiedenKennedy does a great job in carrying those traits through to a job ad. From their fun visuals to the way they describe potential recruits, audiences walk away with a strong sense of the voice behind the agency.
Work at a digital marketing agency? Check out our agency resources, chock-full of tips to get your agency up-to-speed on all things Twitter Ads.
Ready to advertise on Twitter?