Top tips from Twitter's Customer Success team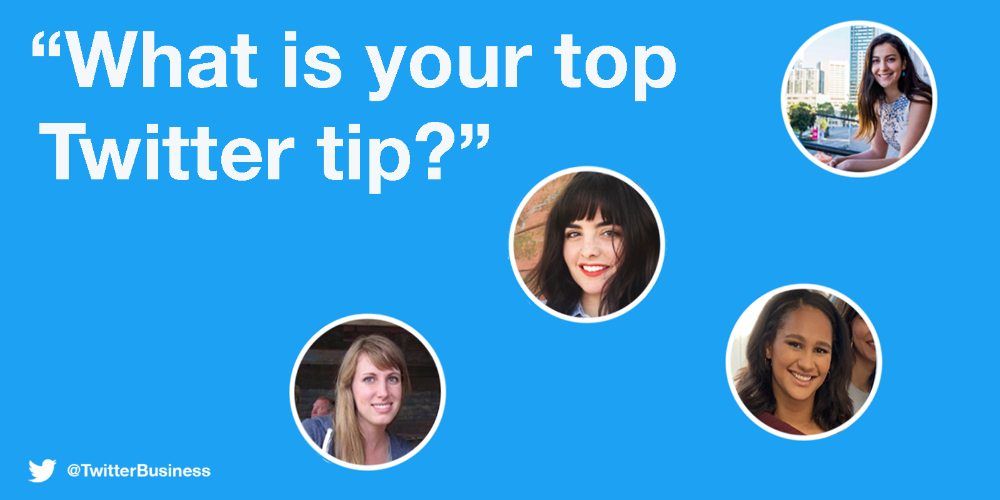 Our Customer Success team works with advertisers of different sizes and scope to run thousands of campaigns each year, so we thought: who better to ask for some Twitter Ads best practices?
With that, we asked four members of our Customer Success team to share their single "top Twitter tip", and are excited to share their valuable, bite-sized recommendations, below:
Use Website Cards 
"If you're trying to drive clicks to your website, always use a Website Card — it performs really well. That's my favorite optimization tip to give." —Elaine Jones, @lanejns
Not quite sure how to create a Website Card? Follow these steps:
Test and refresh
"Don't be afraid to try new things and don't be afraid to refresh your creative. Test things out, see what works and just really don't be afraid to do that testing and see what images or Tweet copy works." —Chloe Mier, @chloemier
Keep it simple
"The simpler the better — one hashtag, straight to the point." —Ashli Domplier, @ashli

Creative first
"When you're setting up your campaigns make your creatives first — your video website cards, your image website cards. I like to have everything just set up and ready to go before the launch date." —Giselle Diaz, @giisellediaz
Follow along with these steps to get Tweets campaign-ready:
Looking for more Twitter tips? Tune in to our podcast Character Count for more Twitter tips, inspiration, and best practices. 

Additional reading:
Ready to advertise on Twitter?