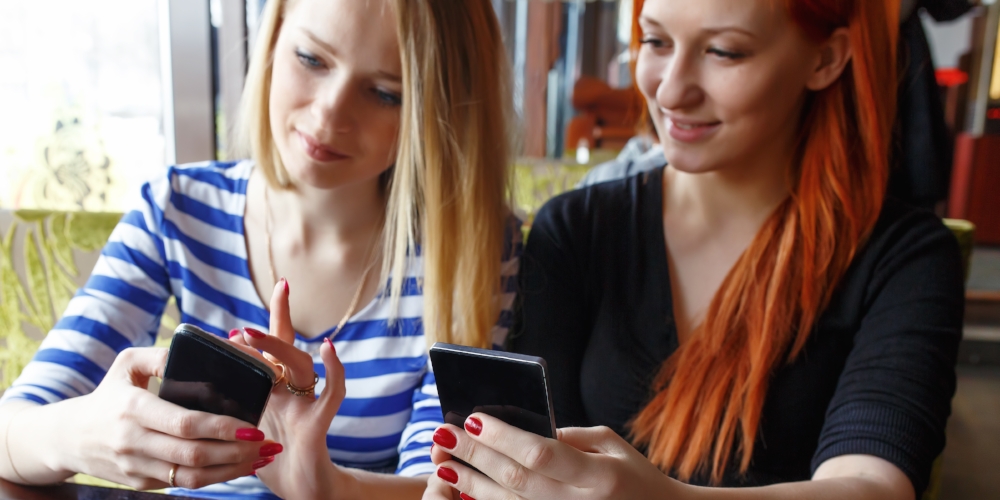 With videos, GIFS, stickers, photos, etc., you can express a lot in just one Tweet. But sometimes you want to tell a developing story or resurface a related Tweet. When that happens, it's Tweet threading time!
Read on to learn how to start a Tweet thread, and get thread inspiration from one of Twitter's own corporate accounts, @TwitterOpen.
How to start a thread
1. Reply to your own Tweet.
2. If your @name appears in the Tweet compose field, delete it. The reply will nest under your first Tweet automatically.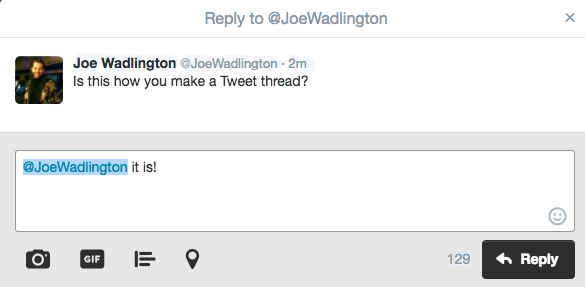 3. Continue replying to the newest Tweet in your thread until your narrative is complete.
If you want to curate your story further, you can organize your (and other's) published Tweets into a custom Twitter Moment. 
Delivering a longer message
People often use a Tweet thread to tell a story that takes more than 140 characters. In the example below, @TwitterOpen — Twitter's resource group focused on supporting the LGBTQ community — Tweeted a thread to celebrate National Coming Out Day.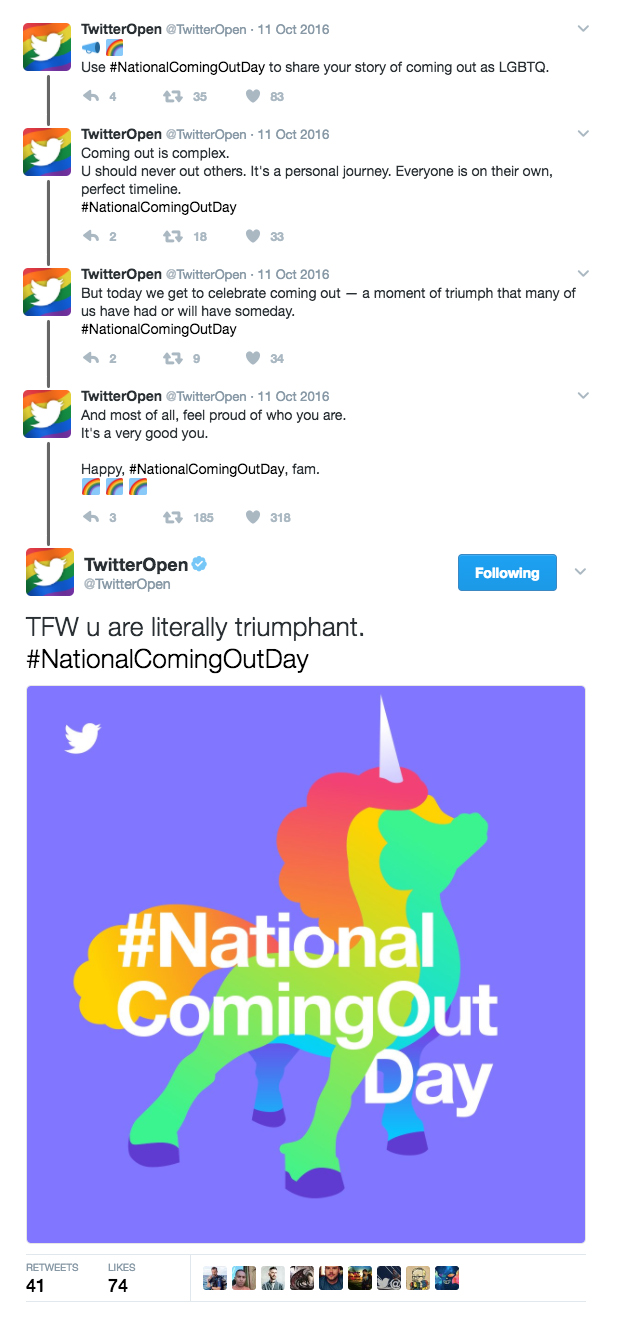 They used multiple Tweets to explain the significance of the day and launch the official hashtag. The Tweets strengthen each other by being grouped, but they could still be shared individually, which is ideal. This thread also gains momentum and ends on a strong note with an image, which encourages people to read the whole thing.
Resurfacing or following up
Replying to yourself can also be effective in highlighting or adding to an older, but still relevant, Tweet.
In this example, @TwitterOpen ran a poll asking people how their Friday afternoon was going. Most people were voting that they were tired, so @TwitterOpen replied with coffee emojis and "Us too". This bumped the poll back to the top of peoples' timelines and encouraged more people to vote. Replying with emojis kept the tone light and fun.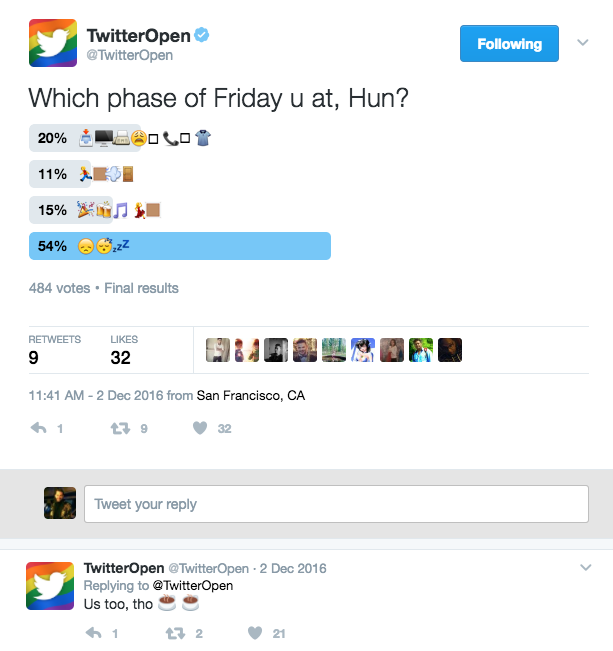 After a poll completes, you can reply to the Tweet with your reaction to the results. If you live-Tweeted an event with a thread, you can reply to it the next day to ask people if they had fun or what they thought. Following up to threads in this way shows your followers that you are listening.
And if you want to resurface a Tweet without making a thread, remember that you can Retweet yourself.
When used well, threads are a powerful way to illustrate a larger point or moment. To keep up-to-date with other Tweet tips, follow us @TwitterBusiness.