Customer care: 7 ways to provide stellar customer service on social media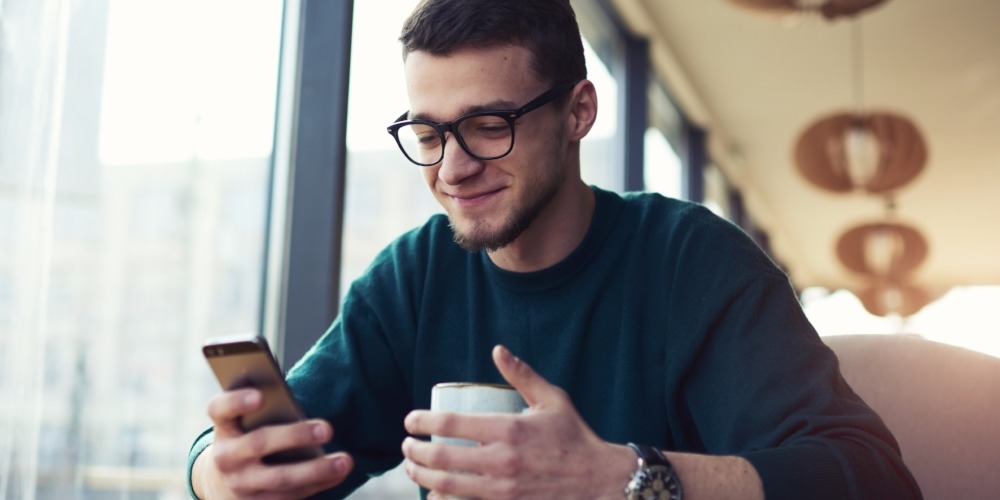 This article and expertise originally appeared in Business2Community.
In this age of digital connectedness, there is a multitude of reasons to be on social media as a small business. However, one of the overlooked ways to connect with customers, build brand equity, and humanize your company is by providing customer service on social media.
Customer service may not be the first thing that comes to mind when you think of establishing a small business, but it should be! When you deliver amazing customer service, people take note. It's an easy win for small businesses that are likely already delivering this kind of service anyway.
Today, we'll go over the seven ways to provide stellar customer service on social media.
Be active on the social platforms where your audience and customers are
You can't be helpful if you aren't in the same place as your customers and potential clients. Research where your target audience is most active. Once you've determined where to invest your time, set up a business social profile on said platform that includes your business name, logo, contact information, and link to your website. If you have specific customer service hours, add those to your bio, too. You want to be as transparent as possible when it comes to customer service, so setting expectations from the get-go is a must.
Monitor every mention
Beyond posting helpful tips, relevant industry news, and posing questions to your followers, a part of social media customer service means being responsive. Yet, we all know, not every person who mentions your business in a social post tags your social profile. That's why it's important to monitor your tagged (including your social media handle) and untagged mentions on social media. You can easily manage the messages and comments that include your social handle
What takes customer service from good to great is looking beyond your notifications on your social platforms, and searching for your business mentions outside of tags. Regularly enter your business name or any abbreviations associated with your company into the search bar on each social media platform. You'll get a list of results that show posts where your small business was mentioned. Use these messages as opportunities to engage with new customers, answer product or service questions, or respond to negative feedback. This proactive approach to your reputation management shows your commitment to customer satisfaction and establishes your business as customer service-oriented.
Respond in a timely manner
To piggyback the previous customer service recommendation, response time is critical for a quality customer service experience. When messages or comments are left unanswered for a day (or worse months), it reflects poorly on a business. Instead, make it a priority to respond to social media messages every single day, so no comment (positive or negative) lingers. Being responsive is another indicator that your business cares about your customers and strives to be as communicative as possible.
You can placate a lot of upset customers by simply replying to inquiries and providing them with a time you'll follow-up with them directly. It goes back to kindergarten basics: treat others as you want to be treated; and when it comes to customer service, we all want prompt and courteous responses.
Take responsibility
Inevitably something will go wrong with a product and service, leaving your customer(s) unhappy with your business. When this happens, take responsibility for the error, explain what happened, and give them an expected solution date. With social media marketing, it's easier than ever to communicate with your audience on a broad scale. You can acknowledge the problem immediately, and update the masses as you have more information.
This real-time communication does wonders for your customer service reputation as it is completely customer-focused.Being upfront about something going awry shows that your small business is honest and forthright. Problems come up in any business, but the way a company handles those issues reflects its character, which impacts its brand perception and the public's opinion.
Keep your cool (remember: patience is a virtue)
It's more than likely that you'll get your fair share of negative feedback on social media as it's an open market for people to communicate their concerns about a product, service, or business. So take these comments in stride, and keep your cool. Read every message and mention, but don't respond in a knee-jerk way.Take a step back and think about why the person wrote the comment. They're invested in your business enough to comment, so put yourself in their shoes and give them what they want: a thoughtful response. Half of the time, merely responding in a personalized way to a complaint or feedback is enough to satisfy the customer.
Communicate proactively
To this end, encouraging communication and dialogue with users outside of times of crisis is another way to provide excellent customer service. Let your social followers know you want to hear from them. Pose questions, ask them to submit photos of them using your product or service, and cultivate relationships with your most active users.When people feel connected to a business, they're willing to cut them slack when things do go wrong. Make your followers your friends on social media to build customer loyalty, positive brand awareness, and a handful of brand ambassadors who will talk about you (positively) on social media.
Go the extra mile
Lastly, customer service means going the extra mile. What do we mean by that? We'll give you an example from the hospitality industry. If someone mentions they're staying at your hotel on social media, send a flower arrangement or extra chocolates with a personalized "thank you for staying with us" note to their room before check-in. You can also reply to them directly on social media, welcoming them to your hotel and offering a discount of some sort (if possible). These little gestures go a long way, and you can bet your surprised customer will post positively about their experience with your business.
Not every business has such tangible ways to interact with their customers, but with social media, you can get creative and engage your follower in unexpected ways. These become memories that they associate with your business and add to their opinion of your business.

Customer service is the backbone of any successful small business. Take your customer experience to the next level by incorporating these seven tips into your daily routine. Your customers will notice and you can bet your social media activity will skyrocket. Social media is an effective and free digital marketing tool that every small business should maximize to build their brand and their pool of loyal customers.
Additional reading:
This article was written by Julie Chomiak from Business2Community and was legally licensed through the NewsCred publisher network. Please direct all licensing questions to legal@newscred.com.
Ready to advertise on Twitter?