5 ways marketers are building better brands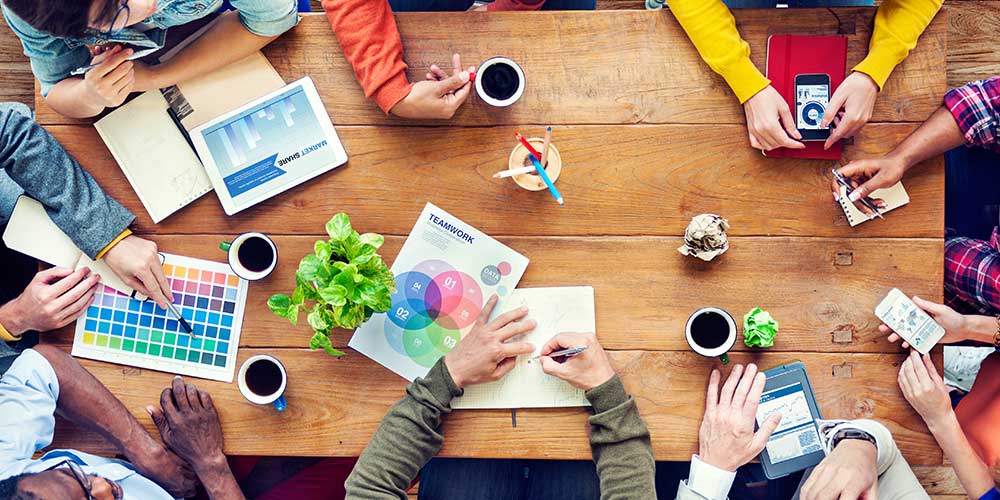 This article and expertise was originally published on The Drum.

The brand marketing landscape is in a constant state of evolution. Building and activating a brand that is relevant, interesting, and that customers want to engage with is more vital than ever. Success relies on the way all elements connect across audience, platform, and channel to drive results.  
Here are five marketing trends that successful brands are tapping into right now. 
Brand = Business 
Disruptor brands such as Airbnb, Uber and Deliveroo have re-written the rulebook when it comes to the importance of a seamless and consistent synergy between business and brand strategy. These brands challenged more established competitors by understanding that there was a customer-driven need, and created the rest of their business around this. 
Senior marketers are showing optimism about their own perceived business value and how this is going to become more important in years to come. According to The Economist Intelligence Unit (EIU) 90 per cent feel they will significantly influence business strategy by 2020. The myth that marketing is just what customers see from the outside has been debunked.  Now, great brands are built from the inside out.  
Be your audience 
This is customer-centricity at its most advanced — not just 'knowing' your audience, but 'being' your audience and ensuring that this manifests itself across all communications. This includes language and tone of voice, but more broadly should be an inherent feature of brand behavior, visible through every interaction, regardless of channel. 
With the growth and evolution of social media, interactions with consumers are no longer isolated moments. Engagement is an on-going and open dialogue that customers have with both brands, and each other. The job is no longer just to market and sell — it's to be part of a two-way relationship with an active and impassioned community built around the brand. Great brands are immersing themselves in their customer's mind-set, and empowering customers to define and shape their future. 
Your brand is the story 
Brand stories are no longer marketing materials. They are not ads and they are not sales pitches. As Harvard Business Review puts it, what constitutes a strong brand is now "more dependent on customers' direct experience with an offering and their relationship with the firm that produces it". 
A fantastic example of this is TOMS shoes. Founder Blake Mycoskie witnessed the hardships faced by children growing up without shoes while traveling in Argentina. He created a company that would match every pair of shoes purchased with a new pair of shoes for a child in need. TOMS was able to enter an extremely competitive market with products very similar in price, quality, and style to that of its competitors. They did so by combining their product offering with a brand story that consumers could get behind and feel good about being a part of.  
Strong brands realize that customers seek not just to buy something but also frequently to buy into something. They go beyond insight to know and understand their customers on a personal level. This enables them to directly shape authentic stories that are relevant to their audience, to connect emotionally and build trust. 
Resonate not repeat 
Faced with a dizzying array of messages and lack of meaningful differentiation, today's customers are disconnecting, turning to more relevant communities or ignoring communications altogether.  
Successful brands are tailoring their communications to carefully consider demographics, interests, location and purchase history. Greater personalization helps to increase the reach of the messaging due to relevance and also develops a deeper and more meaningful relationship with customers. The key is to combine this data and insights about customers with inspired creative, to elevate the work, making every interaction more memorable.   
Apathy is not an option 
Playing it safe is no longer an option. Genuinely new and brilliant ideas require an element of daring and risk in order to provoke people and catch their interest. Experimenting with different messaging and tone, designs, and medium to make something truly unique, when executed well, can surprise and delight, creating a deeper impact. 
Whether a brand engages with the latest digital trend depends largely on the company's voice. But brands don't always have to stick to their current style and there's always room for reinvention. A test and learn strategy is more successful than maintaining a stagnant brand.  
In the not too distant past, branding was something that companies acted out. Logos and product design, coupled with massive advertising and mass distribution, created brands that consumers learned to buy and love. Brands today are no longer products or services, but the communities of people that surround them. Consumers prefer experiences, so today's brands must be social and participatory, created not by companies but by consumers themselves.  
There's never been a greater need for boldness and disruption. Now, it takes real grit and determination for both marketers and brands to evolve and cut through. Only by paying attention to these trends, being bold and placing emphasis on the importance of building and activating a brand, can marketers hope to realize a brand's true value. 
This article was written by Maria Vardy from The Drum and was legally licensed through the NewsCred publisher network. The views expressed in this article do not necessarily reflect those of Twitter or its affiliates.

Ready to advertise on Twitter?