5 most effective Twitter Ad combinations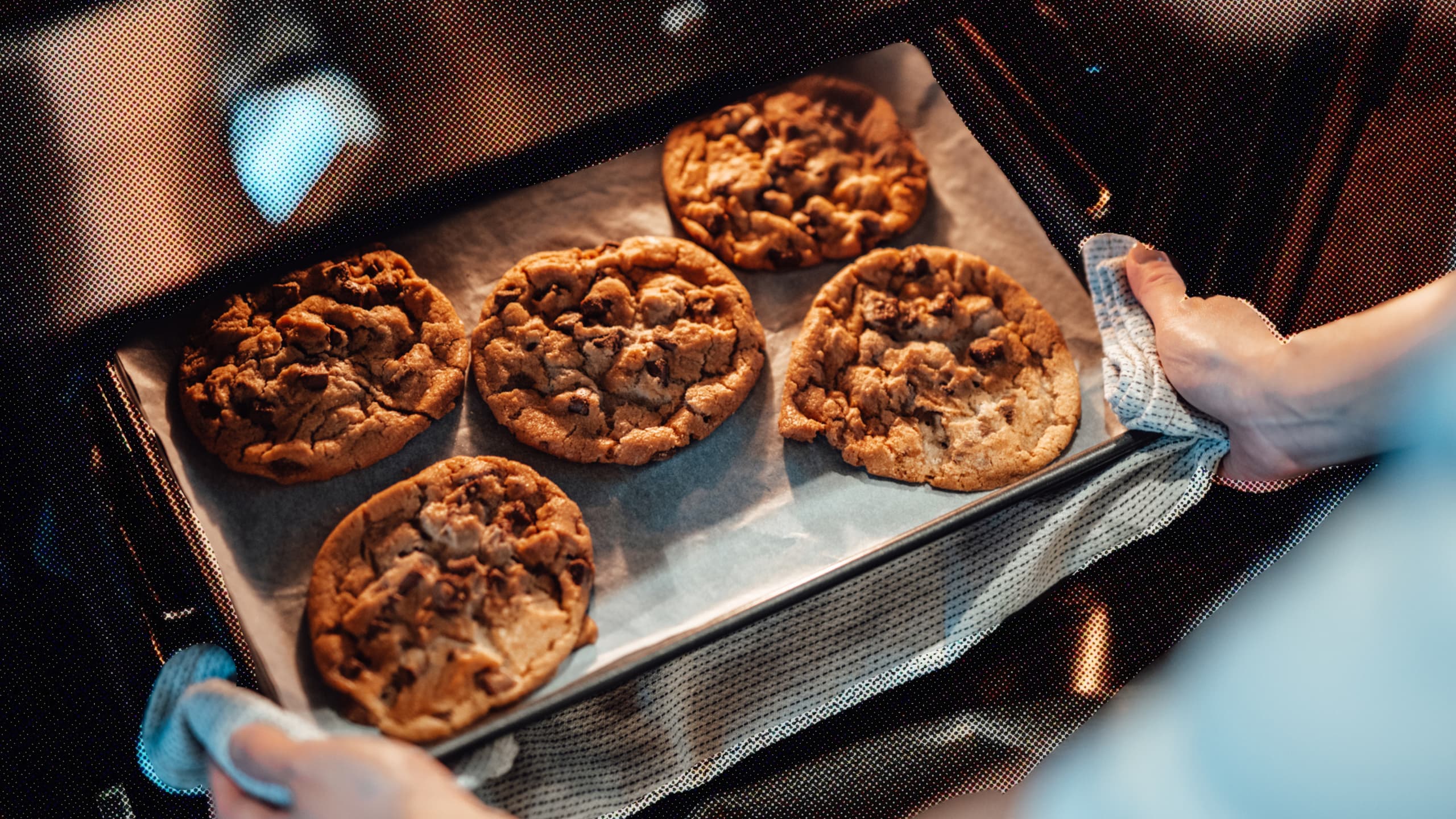 It's a best practice for savvy brands to experiment with their advertising tactics. Common tweaks to ads could mean changing tone, imagery, or format type (think video vs. static image). 
By testing different formats in your Twitter Ad campaigns, you are discovering what does and doesn't yield the best results for your brand's campaign goals. 
To help businesses advertise on Twitter, our team analyzed over 350 brand studies containing around 7,000 unique promoted Twitter Ads. These studies ran in the U.S. beginning in 2019, and featured English Twitter Ads. The goal of this analysis was to determine the most effective combinations of formats. The combinations our team found most effective will help your business either: build brand awareness, boost purchase intent, or increase brand favorability.
Choose your advertising goal below, and let's get started:
Build brand awareness
Brand awareness campaigns are great for advertisers looking to get their brand's name out there.
If your brand has a mobile app, a combination of an image with website button, video app with website button, and video with website button was the winning recipe. 
For brands without a mobile app to promote, a mixture of a single image, image website button, carousel image with website button, and video website button was the magic formula — lifting brand awareness 7x versus the control group.1
Boost purchase intent
It's simple: the more you see an advertisement, the more likely you will familiarize yourself with that brand, and subsequently purchase its product.
Overwhelmingly, a Twitter Ads strategy that featured: Twitter Moment, organic video, and a video with website button resulted in 5x purchase intent and consideration versus the control group.2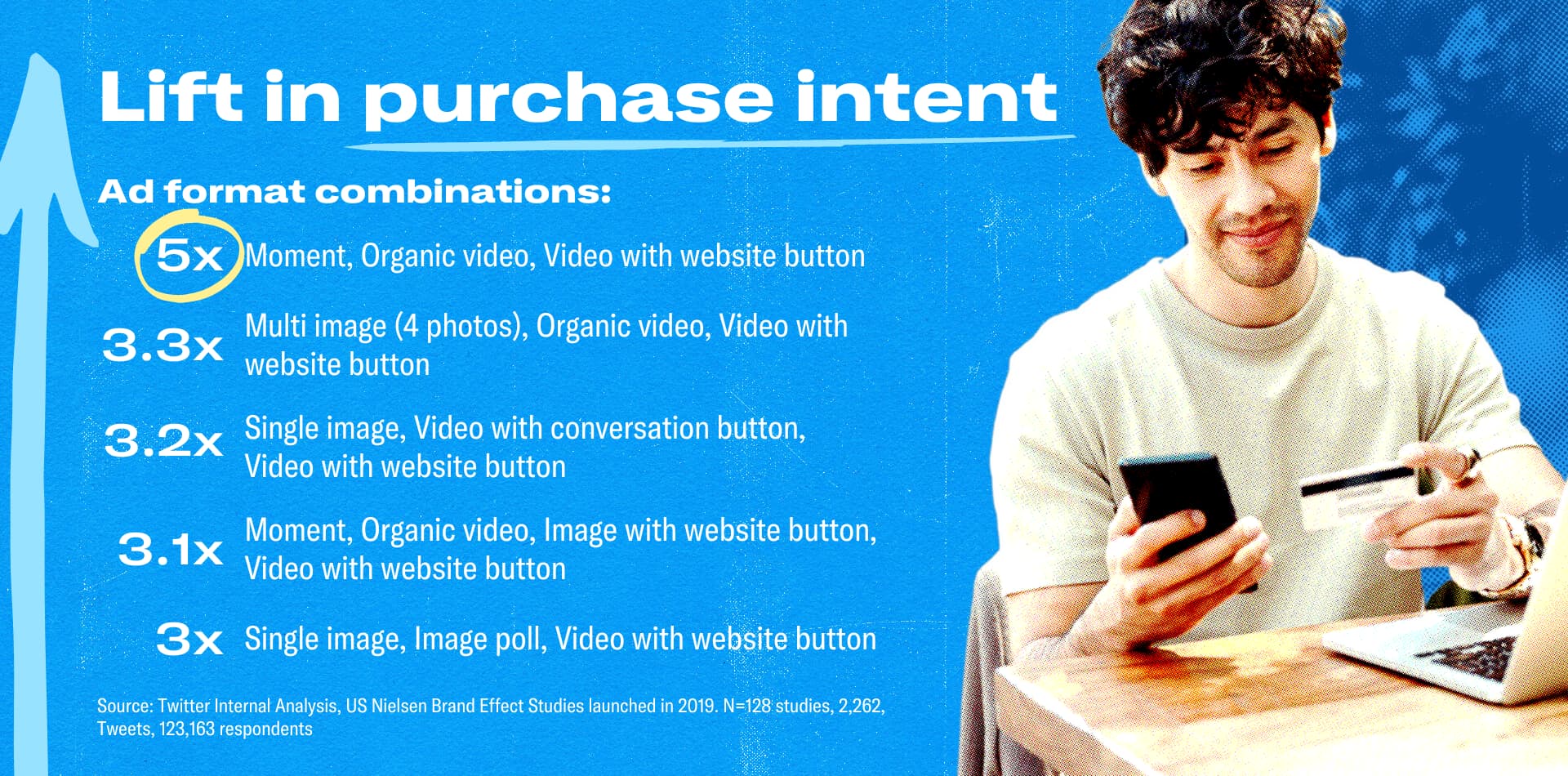 Increase brand favorability
Building a brand that your Twitter followers respect and admire doesn't happen overnight. It takes showcasing organic and promoted Tweets that are culturally relevant, interesting, or inspiring. 
The combination of ad formats that exemplified the best favorability lift was an image poll and image with website button. With a 3.2x increase in favorability versus the control group, this is the special sauce brands could use to improve their public perception on Twitter.3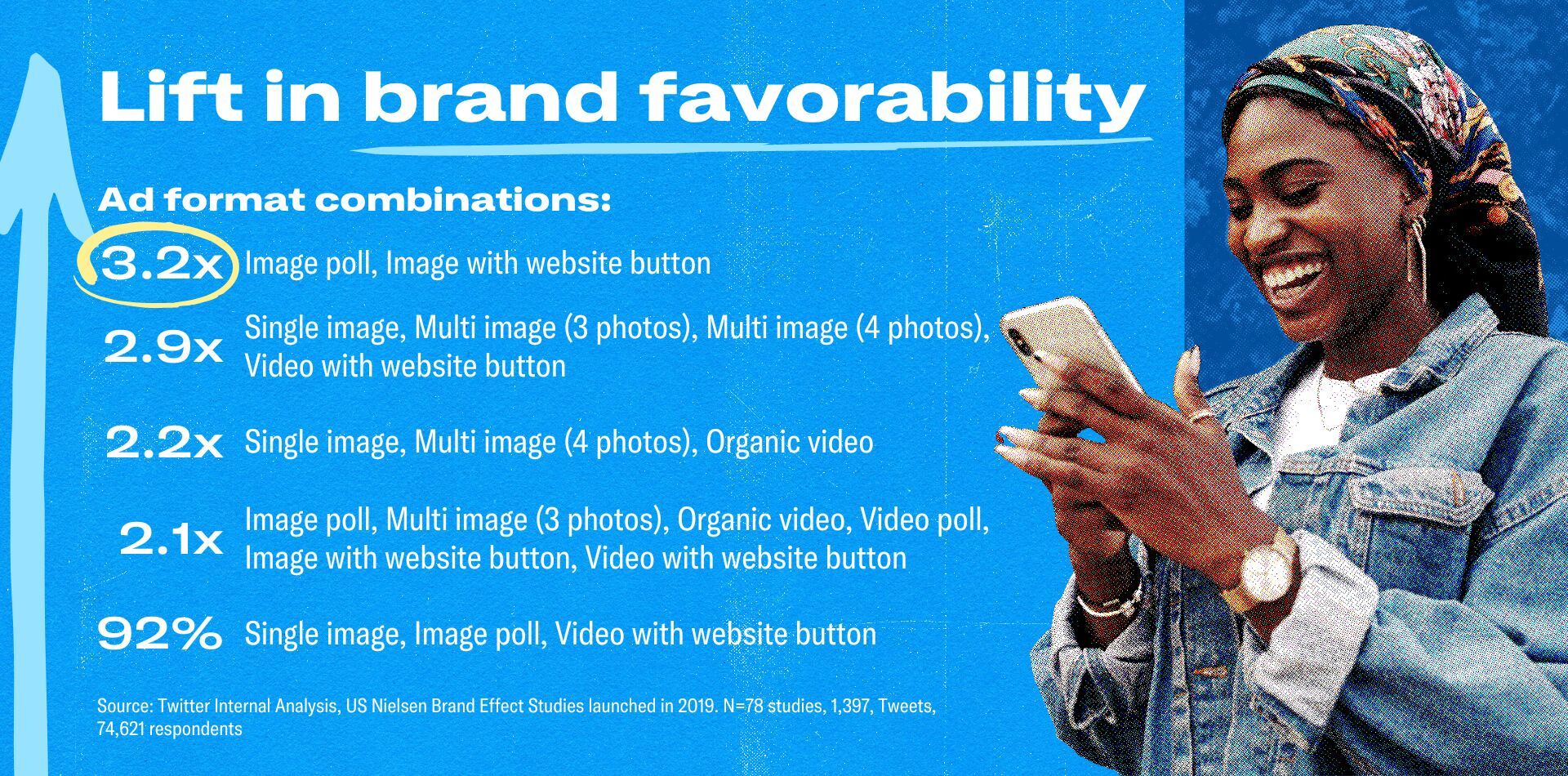 Just like every brand boasts its own flavor profile, so does every combination of ads. With tons of Twitter Ad formats to choose from, we hope these goal-based recipe cards help you and your brand try something new that bolsters your brand in new, unexpected ways.
Meta analysis of over 350 Nielsen brand effect studies of US Twitter Ad campaigns that started between January 2019 and May 2020. A multi-level (individual and study level) random-effects logistic regression was used to determine the optimal combination of unique formats to drive Brand Metrics. The impact of each combination of formats were then quantified as the average difference between the control group and the group of respondents exposed to a certain combination of formats. Nielsen Brand Effect for Twitter measures the impact of Twitter ad campaigns on brand metrics, including Brand Awareness, Favorability, and Purchase Intent. This is done through survey responses from "control" and "exposed" groups across multiple devices, whereby the control responses are collected from a randomized holdback group that matches the targeting criteria of the exposed group.
1. Twitter Internal Analysis, US Nielsen Brand Effect Studies launched in 2019. N=77 studies, 1,716 Tweets, 81,789 respondents

2. Twitter Internal Analysis, US Nielsen Brand Effect Studies launched in 2019. N=128 studies, 2,262, Tweets, 123,163 respondents
3. Twitter Internal Analysis, US Nielsen Brand Effect Studies launched in 2019. N=78 studies, 1,397, Tweets, 74,621 respondents
Ready to set up your own Twitter Ads?