5 demand generation problems B2B marketers should be prepared for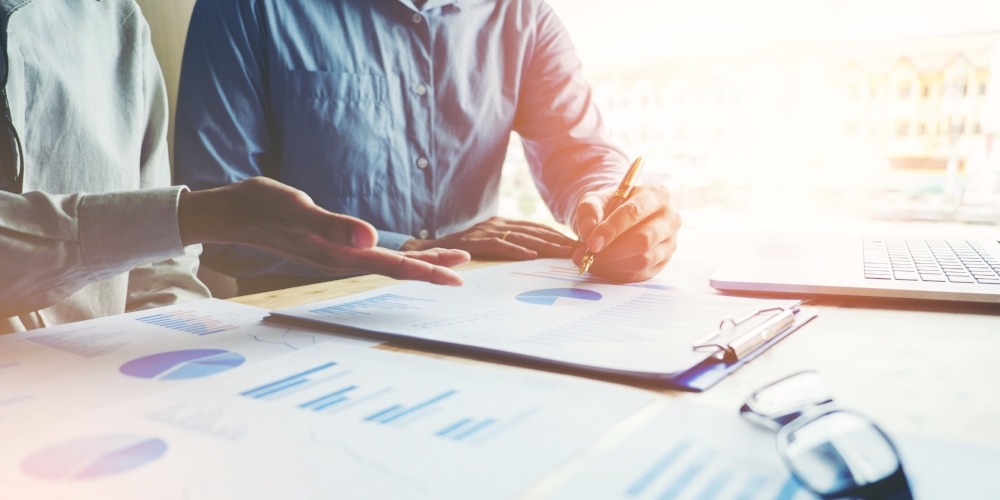 This article and expertise was originally published in Business2Community.
The larger and more established an organization becomes, the more complex the demand creation function. This is true for many things, but for B2B marketers, the effect is especially compounded.
As businesses grow, sales pipeline requirements do as well — and more rapidly than the total available market. This means that we marketers must continuously develop and refine new engagement strategies, channels, content, nurturing tactics, analytical and optimization efforts, etc. as our businesses scale. In other words, our marketing successes lead to greater challenges.
Such new demand marketing challenges obligate us to adopt new marketing tech for efficiency, append data for greater insights that enable us to focus efforts, and test numerous new channels, content, and engagement tactics to attract the accounts and personas we may have missed in the past.
To ensure sales pipeline maintains an upward trajectory, our marketing infrastructures become barely navigable webs of data, tools, and processes that we can't holistically measure or optimize.
That's when our previous successes hit a wall.
Demand gen issues becoming more common and troublesome
Though many organizations can keep a good eye on what's working and what's not, such growth pains often incrementally hinder key aspects of our demand generation programs and infrastructure (as well as those of marketing operations and sales).
Running demand programs is like playing a game of chess in which the rules change regularly. You have numerous specialized pieces and plays, all of which are interconnected. If anything is overlooked, it affects the entire team's performance. It's critical to be aware of growing demand gen problems and how to prevent, eliminate, or mitigate each of them.
Trouble generating full ROI from events
B2B marketing organizations spend more on events than on any other demand marketing or tech investment (18% of budget according to Forrester). This puts much onus on demand marketers to attribute a great deal of pipeline opportunities to these events. Yet, most leads generated at events — conferences, trade shows, field events and webinars — are time-intensive to process and have limited professional or firmographic intelligence, diminishing their value. In other words, not only are events an sizable financial investment, in order for them to work, marketing teams must also invest a great deal of time and resources as well.
To ensure event investments translate to pipeline opportunities and revenue growth, B2B marketers must find ways to quickly:
Process and route leads to the right nurture track our sales follow-up channel to capitalize on prospect interests and increase likelihood of conversion
Enhance event-generated leads with the prospect data intelligence marketing and sales need for follow-up
Having a plan in place well before the event is key here. Do your homework on previous events. Find out how leads will be formatted, what they'll contain, when you'll receive them — and then develop a plan for filtering leads (e.g., deduplication), appending additional data to the contacts, reformatting per database requirements, and routing to proper follow-up channels.
The slower these processes occur, the less likely you are to convert contacts to opportunities, diminishing event ROI — which then leads to reduced event budget in the future, further diminishing pipeline and so on. If you wish to automate these efforts, there marketing tech to help here as well.
Inability to execute ABM strategies
Account-based marketing (ABM) is more than a program or an account wish list. It's a holistic B2B strategy that's enabled by technology, data and integrated marketing and sales efforts. With so much focus on which accounts to target, the ABM efforts of many B2B marketers are falling short on identifying and engaging the right decision-makers within target accounts.
To ensure ABM strategies lead to substantial pipeline and revenue growth, B2B marketers must:
Centralize dynamic target-account list data pulled from numerous sources
Create a sophisticated content marketing plan to target and engage target-account decision-makers using branded content
Ensure decision-maker lead data is accurate and actionable
Match new contacts to accounts
Measure and optimize ABM program performance holistically, across numerous systems, from marketing automation to CRM to predictive
Executing these elements and more is no easy task. ABM technologies can help, but ensuring you have all the right steps in place is even more critical than investing in any supporting technologies. Martech won't fix a bad strategy or misaligned set of processes.
Neglecting lead/prospect data health
This one isn't a new problem, but its importance is growing, especially as regulations over acquiring and using personal information are expanding (see #5 below). Over 30% of the lead data generated by B2B marketers is invalid, contains unacceptable values or is incomplete. This doesn't even include duplicate leads.
As Matt Heinz put it, "Dirty data is the silent killer of marketing campaigns. It makes you look bad, depresses the impact of great content and offers, and can put your brand, reputation and domain at risk (or worse)."
There are several ways to mitigate the effects of bad lead data:
Manually govern, scrub, format leads gathered from lead providers (very time- and resource-consuming)
Invest in third-party services to clean out your database after bad lead data has been injected (which only reduces some of the consequences of bad data)
Invest in tech that automatically filters out poor lead data before it enters your system (the optimal solution)
Letting program complexity turn into inefficiency turn into stagnation
Inefficiency is the creeping death of many a B2B marketing team. Spending hours conversing with individual lead providers in one-off fashion, manually building campaigns, keeping an eye on lead pacing, scrubbing, reformatting, appending, and uploading lead files to marketing automation, gathering performance data in excel to build reports, and optimizing campaigns one piece of content, channel and lead partner at a time — these are all basic top-of-funnel B2B marketing processes that weigh down performance and prevent you from focusing on strategic efforts that bring real gains to sales pipeline.
Automating as many of these basic tasks as possible with martech is the quick win. But if you can't do that, your best bet is to templatize tasks so you can "copy and paste" efforts to gain agility and efficiency.
Being liable for breaking emerging data privacy regulations
This is the new one — and it's big. Marketing organizations are being held to a higher standard of data privacy compliance than ever before. Nearly all countries have laws protecting personal data privacy, and all companies capturing and sharing this information must comply — at the risk of crippling fines.
At the same time, marketers are being asked to collect increasing amounts of detailed, actionable data with which to engage and convert prospective customers. A global business' success today rests on its marketing team's ability to walk this tightrope with diligence and speed. A plan to ensure personal data compliance within each region to implement a demand gen program is crucial. Further, you must ensure that each vendor you work with is also maintaining the same level of compliance.
This article was written by David Crane from Business2Community and was legally licensed through the NewsCred publisher network. Please direct all licensing questions to legal@newscred.com.
Ready to advertise on Twitter?