B2B tech-marketing trends to watch for in 2021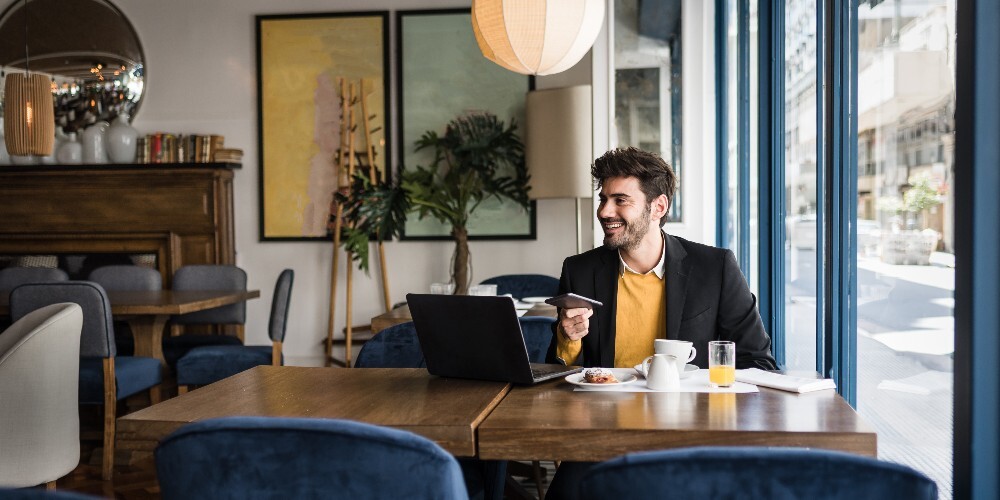 We occasionally feature marketing insights from top community and thought leaders in the industry. Here, Jon Anderson from Business2Community shares his predictions for the top five B2B tech trends in 2021.
What will 2021 bring in B2B tech marketing?
Based on the data and what I've seen working for our clients, here are five trends to watch for.
SEO and email continue to grow
"57% of B2B marketers stated that SEO generates more leads than any other marketing initiative." - Junto Digital
"77% of B2B companies use an email marketing newsletter as part of their content marketing strategy and 79% of B2B marketers find email to be the most successful channel for content distribution." – OptinMonster
This may not qualify as a new B2B tech marketing trend, but it is foundational in marketing well: SEO and email are important. In 2021, I believe they're actually more important than ever.
SEO builds traffic
While more people than ever are online, the ways people find information online aren't markedly different from the previous decade. That means that, while SEO isn't a new tactic, it's even more important than it's been before. Search engines are still the gatekeepers of internet content. And while the nuances of SEO are always evolving, the crux of it isn't — success is about providing users with helpful, relevant content.
There's more noise than ever, which makes SEO more critical. If your B2B tech firm wants to improve your marketing — especially the top of your funnel — start by improving your SEO.
Email makes sales
SEO is still a primary way to build a B2B audience; email is still the primary way to nurture an audience. That won't change anytime soon. Active email accounts surpassed 5.6 billion in 2019; in 2020, that continued to rise, and it will for the foreseeable future. Millennials overwhelmingly prefer communications from businesses to come via email, and as they rise into the upper ranks of workforces, they'll be the B2B buyers you're trying to reach.
Search engine optimization (SEO) and email are "legacy" marketing tactics — but in 2021, they're more important than ever for B2B tech marketing.
Advanced segmentation is table-stakes
First of all, that revenue stat is crazy. But it makes sense. Marketing is about presenting the right message to the right person at the right time — and segmentation makes that possible.
I want to clarify that I'm not talking only about the segmentation of email campaigns (although email campaigns are certainly one tactic that can benefit from segmentation). I'm talking about everything: social ad campaigns, personalized landing pages, and more.
Segmentation allows you to create relational messaging across your messaging platforms. So, define the key characteristics of your audience and separate your campaigns to speak to each at a customized level. Go further by tracking engagement and updating your messages accordingly. For example, send a follow-up sequence when someone visits the Case Studies section of your website, or remove someone from product marketing after they've already purchased — and coordinating messages across platforms.
In 2021, personalized messages are a requirement.
Account-based marketing goes mainstream
"60% of companies that use ABM saw a revenue increase of at least 10% within 12 months, while 1 in 5 companies experienced a revenue increase of 30% or more." – SuperOffice
I've written on account-based marketing (ABM) before, but in 2021, it'll be even more mainstream. Essentially, ABM involves identifying and targeting the specific accounts you want to sell to.
Here's why it works:
ABM hits a pre-qualified audience. You identify accounts that would be great clients; you're not wasting time on misaligned prospects.
ABM allows for your message to be personalized. Because they're so targeted, ABM campaigns can include personalization (first name, company name, location, etc) in messaging components like emails, landing pages, and even videos.
ABM incorporates multiple touchpoints. Once you've selected your ideal accounts, you engage them with consistent marketing to drive conversions.
The reality is that, if you have under 1,000 potential clients, you need to implement an ABM approach in 2021.
Conversion points expand
"Companies that create 30 or more landing pages get 7 times more leads than those that use fewer than 10." – Khris Digital
I believe that in 2021 conversion points will expand in two different ways:
More conversion points will lead to more sales
This dovetails from advanced segmentation a few bullets back; more conversion points allow for easier contact segmentation and more customized messages. For example, if the only entry point onto your list is a newsletter signup form, you have limited ability to differentiate your messages. But, if you have contacts coming in from 30 different landing pages targeted to 30 different buyer personas, you can create incredibly tailored campaigns that convert at much higher rates.
Different types of lead magnets will lead to more conversions
Aside from simply having more conversion points, though, I believe that 2021 will see the expansion of the types of lead magnets that are in play.
Square2 ran an interesting piece earlier this year talking about the dissolution of the "gated / non-gated" content debate, and proposed that relational, interactive lead magnets would drive better results. The mini-course became more popular in 2020, and educational content looks primed to continue succeeding in 2021. We've had IT consultant clients have success with offerings like free dark web scans.
The bottom line is that B2B tech marketing offers will expand far beyond ebooks and whitepapers in 2021.
B2B tactics look more like B2C tactics
"The tactics employed in B2B and B2C marketing aren't as different as you might think." – Business.com
I'll admit that I don't have a specific stat to back this one up, but it's based on a collection of trends I've seen in the market.
First, nearly every B2B marketer will admit that brands are more important than ever in the B2B world. In a world wary of misinformation, this makes sense — brands are a vehicle for building trust because they create the possibility of a relationship. B2B sales used to happen with handshakes; now they're happening online, and brands are the best way to create credibility in that space.
Second, the pandemic season has left us longing for more human connection. We don't want to work with faceless corporations that have been polished to a professional shine; we want to work with people we like. This has always been true, but it's more obvious in 2021 than ever before, and it leads to B2B marketing aesthetics that mirror B2C.
This article originally appeared in New North. This article was written by Jon Anderson from Business2Community and was legally licensed through the Industry Dive publisher network. Please direct all licensing questions to legal@industrydive.com.
Additional reading:
Ready to advertise on Twitter?