Prepare for take-off: 4 ways Twitter can help you connect with travel customers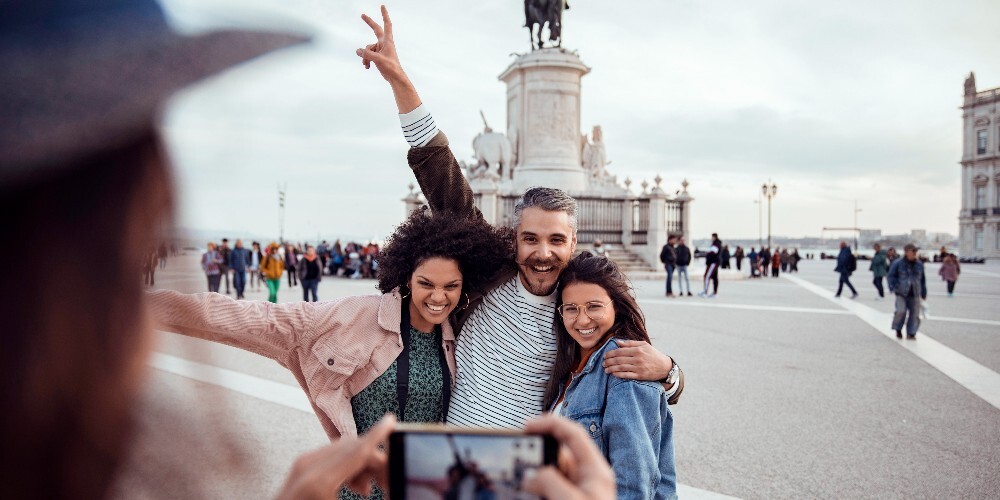 We've finally turned a corner in the pandemic, and people are hungry for life to return to some normality. So, what's on the menu for the rest of 2021? Wanderlust of course! 
Thanks to easing restrictions, the topics of travel, holidays, and summer are gaining huge traction online. In recent research, we found that 41% of the travel conversation on Twitter is in anticipation of a holiday.1
This means now is the time for brands in the travel industry to step up and reconnect with their existing customers, while also targeting new audiences.  
How do you reconnect with your audience as restrictions ease?
To connect with your audience after such uncertain times, you have to be where they are, take part in their conversations, and you need to have cultural relevance.
Twitter is an essential part of your campaign to do just that – your audience is already here taking part in the conversation around travel, so they're receptive and engaged. Twitter can take your product or service and help keep it relevant by connecting it to what's happening now.
As for the importance of being engaged in culture? 25% of a consumer's purchase decision is determined by a brand's involvement in culture.2 Twitter is where conversations around culture are happening in real-time, meaning your finger is always on the pulse. 
Twitter offers a wide range of ad formats to achieve your marketing goals, whether it's to generate buzz around your brand, launch a new product or offer, drive traffic to your website, or increase sales.
Here are four ways travel brands can use Twitter to connect with audiences:
Launch a new promotion
Come back with a bang by showcasing a special offer or promotion your brand is running. Leverage Twitter's leaned-in audience and get your message in front of them when they're open to hearing it. 
Luxembourg airline @LuxairAirlines used Twitter to showcase their limited offer flights to Lake Como. 
Top Tip: Everything happens on Twitter in real-time, and so should your Tweets. Conveying a sense of urgency in your Tweet copy will encourage people to take action there and then, and entice new audiences to hit follow in the hopes of catching your next limited offer. 
Promote a new product or service

A great way to cut through the noise and grab attention is with a new service or product. You can use a variety of Twitter Ads formats for promotion, including Text Ads, Image Ads, Video Ads, or Carousel Ads.
Ireland's national airline @AerLingus used video to promote their launch of four new routes from Manchester Airport. 
Top Tip: For video ads, include clear branding within the first three seconds of the ad. Video ads with clear logo placement drive 30% higher unaided brand recall.3
Join the conversation around current cultural topics

Twitter is where the people who are creating cultural conversations and trends are gathered. Embracing culture by staying current is how your brand remains relevant. Use the Explore tab to keep sight of what conversations are trending, and get involved
Spanish hotel chain @RIUHoteles let their audience know their employees are receiving their vaccinations against Covid.
Don't be afraid to show your personality when it comes to cultural topics. UK travel agency @TravelCentre_UK had some fun by using a Friends GIF during the buzz around the reunion special. Could they be more timely?! 
Drive clicks to your website
Give people a good reason to visit your website after all the time away during the pandemic. With Website Buttons, your creative acts as a clickable link to your website. Here, your followers can spend more time reconnecting with your brand and seeing what you have to offer.
Spanish airline @BinterCanarias used a Website Card to drive audiences to their website. The card clicks to a blog post on their website about planning a trip to Zaragoza this summer, with a clickable link in-text to book flights right away.
Top Tip: When sending people to your chosen landing page, make sure it's somewhere they can take clear action, such as signing up for a newsletter or making a purchase. 
If you have a limited or fixed advertising budget
If you have a limited budget for ads, it can be tricky to know how to split up your advertising costs. How much you spend when setting up a Twitter campaign is up to you. 
Each has a different billable action, such as clicks or video views and you're only charged when someone makes an action. As for how to split your budget, our research has found using three or more ad formats increases campaign awareness by 20% and purchase intent by 7%.4
Check our Travel Hub
to learn more about key insights and success stories that will help you plan your campaigns efficiently.
1  Source: Twitter Internal Data (Semantic Core), US Only, Daily average Tweet growth month over month, 6/1/20 – 7/17/20. Data retrieved 7/17/20; Quilt.ai commissioned by Twitter, 2020, UK, (PreCovid June '19 - Jan '20, During-Covid Feb '20 - September '20)
2  Source: MAGNA & Twitter "The Impact of Culture", US, 2019
3  GroupM + Twitter, MetrixLab, Video Best Practices, June 2017, USA, statistically significant at a 95% confidence level
4  Source: Nielsen Brand Effect (US/UK/JP/CA), Q3 2015 - Q3 2018 Connect campaigns. Comparison is v. 1 ad format alone
Ready to advertise on Twitter?