Back of the net: 4 ways brands can tap into football on Twitter this Christmas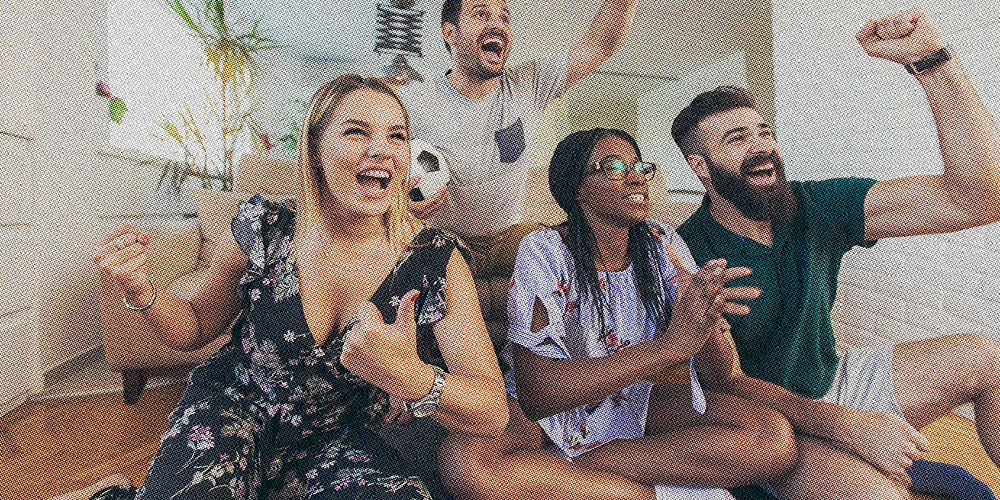 This Christmas, people on Twitter are looking forward to Tweeting about pre-pandemic topics – with a 35% year-on-year increase in the number of Tweets about football and competitions like the Premier League.1
And it's no wonder, since Twitter is the roar of the crowd, where passionate fans connect and talk about what's happening in sports.

We've got four ways brands can tap into the football conversation on Twitter this Christmas.
Connect with the conversation
Be on the ball (pun intended) with real-time and relevant football conversation on Twitter. Christmas football fixtures are available well in advance, so play into this (another intended pun) and plan your Tweets around the games and teams you know are coming up.
Bar and restaurant, Liverpool Bierkeller (@bierkellerLVPL), discuss football in real-time with their followers.
Nobody can know the outcome of a game for certain, so to make sure you can still Tweet in a timely manner, create a selection of Tweets and assets for all outcomes and then use the right one based on what actually happens.
If using media in Tweet, remember:
Avoid images with heavy text and include your brand logo 

Keep videos to 15 seconds or less
Use relevant hashtags
Use the Explore tab to find out what trending sport or football hashtags you can use in your Tweets, including specific teams, footballers or match fixtures, to ensure your brand connects with what's happening on Twitter. Examples include #PL, #LFC, #MUFC, and #BoxingDayFootball.
Shout about showing the footie on your screens
If you're showing any of the football in your pub or premises over the Christmas season, be sure to let your followers know and give details of your opening hours too.
Restaurant and bar The Brian Boru (@brianborud9) share their Christmas opening hours and match day plans for St.Stephen's Day/Boxing Day.
Run promotions or giveaways
Why not run a giveaway or promotion in line with the football on TV over the Christmas period? If your brand sells merchandise or products that tie in well with watching sports, run a Christmas competition to generate buzz and engagement.
Currys, (@currys) tells followers about their promotion on selected TVs.
Etihad Airways (@etihad) tapped into The Euros conversation on Twitter to promote their competition for four free flights a year for four years.
Top tip: User-generated content helps people feel connected and involved with the brands they follow. If running a competition, why not ask your followers to share photos, help decide on a product name, share a sentiment about your brand, or explain why they should win the competition. Create a specific hashtag for your giveaway too, so followers can use this and help gain traction for the competition.

For more tips on how to reach Twitter's receptive, leaned-in audience when they're at their most festive, take a look at Twitter's Christmas Hub.

1. Source: Twitter Internal Data (Semantic Core). Comparing Holiday-related Tweets from Jan 1st, 2020 - Aug 1st, 2020 to Jan 1st, 2021 - Aug 1st, 2021. UK Only. Excluding RTs.
Ready to advertise on Twitter?