How to live Tweet during events and why your brand needs to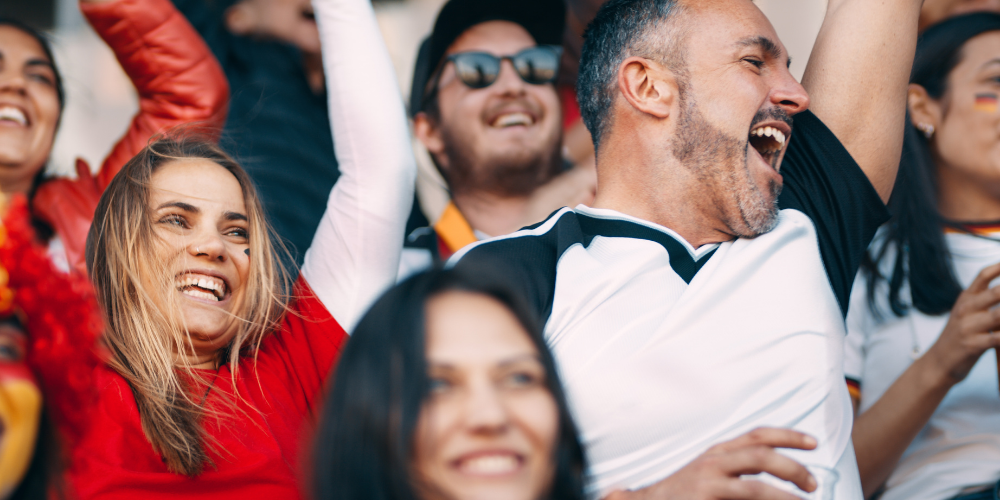 Twitter is the roar of the crowd for events. Across sports, news, and entertainment, the opportunity for brands to connect is ready and waiting. Tweeting live is best for live events — makes sense right? 
If you're used to pre-planning and scheduling this might seem daunting but it doesn't have to be. Find below event Tweet examples alongside our pre-event, during, and post-event Tweeting tips. 
Why is live Tweeting important?
Live Tweeting adds your brand or business to the conversation on Twitter. Some can be predicted (take a look at our Twitter marketing calendar) and some might happen unexpectedly. 
To be part of the moment and get people talking you should plan to live Tweet during events that are relevant to your business. Potential benefits include:
Increased engagement

Cultural relevance

Connect with new communities or topics

New Twitter followers
What to do before the event
Check if the event has a hashtag
If it does, you should plan to use it in your Tweets. This will increase the chance of interested people seeing your Tweets and align your brand with the event. 
Brainstorm Tweet ideas
Think about what you'll Tweet, but don't schedule unless absolutely necessary. Live Tweeting as things happen is more authentic. 
You should also consider what creative you might need (imagery, GIFs, video) and what you could create in advance. For example if it's a sporting event you might need image options for either team winning or losing.
Engage with your followers
Start your Tweets early, for example ask your followers if they'll be attending or watching the event. You could even run a Twitter Poll to gauge interest and see what your followers are most excited about.
Social media consultant @pauldunphy runs a Twitter Poll asking who people would like to see win UK show #StrictlyComeDancing
Consider using Twitter Ad products
If your brand is promoting or aligned with the event, consider running Twitter Ads during the event. Some good Twitter Ad options include: 
During the event — live Tweeting checklist
Lean into the chaos and Tweet, Tweet, Tweet! Here's a checklist to help you:
Use the event hashtag and/or your own branded hashtag in your Tweets 

GIFs, images, and videos are your friends. Use them to boost engagement and connect

Timing is everything — keep an eye on trending topics for timely Tweet inspiration

Re-read before you Tweet to help ensure spellings and @ mentions are correct

Engage with other people on Twitter — Retweet, like other Tweets, and reply to Tweet threads
What to do after the event

Respond to Tweets you didn't have time for on the day

Tweet congratulations, a recap of events, or a link to where people can learn more about what happened during the event

Look at Twitter Analytics to see which of your Tweets performed best, and what didn't work so well

Later down the line, find ways to recap the event with a #ThrowbackThursday or by creating a Twitter Moment
Running app @Strava congratulate one of the top runners after the #LondonMarathon
To help you decide what events you should connect with, check out and bookmark the 2022 Twitter marketing calendar. The calendar will help you discover global opportunities to connect with your audience year-round. 
To connect at scale request to work with a customer success specialist who'll be able to advise on opportunities and next steps.
Ready to advertise on Twitter?