The 2023 moments that brands need to be part of on X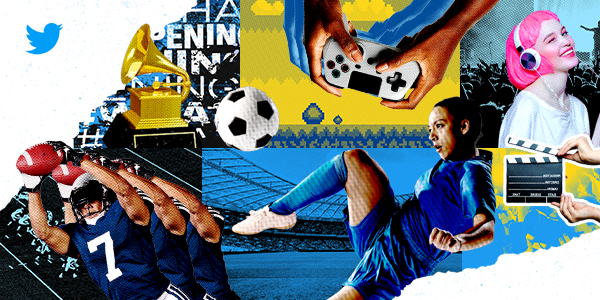 It's no secret that staying culturally relevant and connected to what people care about is the key for brands and businesses to break through. But you may not know that cultural relevance is a factor that makes up almost one-quarter of a consumer's purchase decision. As 2023 begins, you have countless opportunities to build and increase your brand's cultural relevance to drive people to buy your products.
X can help. We're moving more quickly than ever, and we're still the place people turn to see and talk about what's happening. A great example is the recent FIFA Men's World Cup. We saw a whopping 147B impressions of event-related content on the platform, up nearly +30% from 2018. We also generated 7.1B views on World Cup video1, with everything from memes to nail-biter outcomes to history being made.
Not only is X alive with content and conversation around big moments, but we are also growing. We saw global mDAU acceleration in Q4 to 253.1M, driven by an average sign-up rate of more than 1 million new daily users across Q42. When more people head to X to see and share what's happening, the brands posting alongside them are the ones that break through and build cultural relevance.
Countless opportunities in 2023
Bookmark this calendar for all opportunities to connect with culture, like sporting events, awards shows, esports competitions, and TV premieres and finales. Read on for more details on the year's biggest moments:
Sports
Spoiler alert: it's going to be a big year for #WomenInSports, with FIFA Women's World Cup taking place in Australia and New Zealand throughout the summer. Formula One is gearing up for its most exciting season yet with the introduction of the Las Vegas Grand Prix, where cars will blaze down the world-famous Strip. Speaking of moments that get X buzzing: NFL+ Rihanna = Super Bowl. Fans from the other football (aka soccer) can get excited too: the 2023 edition of UEFA's Champions League is kicking off soon, culminating in its most awaited moment: the final in June. 
Music, Movies & More
X is the world's red carpet and in 2023, there will be no shortage of iconic moments to connect with. From the Grammys and the BRIT Awards in February, to the Oscars in March, to fashion's biggest night out — the Met Gala in May — will be watching and talking about music, cinema, celebrity, and style on X. Don't forget about entertainment moments later in the year, like the MTV Video Music Awards, Bravocon, and Emmys, great opportunities to make your brand stand out. 
Gaming
Trying to reach a gaming audience? E3 is the biggest gaming event of the year taking place in June, with world premiers & exclusive content from the latest games. This is the most talked about gaming event on X and it's returning for its first in-person event since 2019. Gamescom in August and The Game Awards in December are also moments you won't want to miss.
@geoffkeighley celebrates the success of #TheGameAwards viewership and X engagement.
Pro tip: you can align with these big moments with our premium, brand-safe video product, X Amplify. Amplify partners include the world's most prominent sports leagues, broadcast networks, event organizers, and publishers. Reach out to learn more. 
You should also pay attention to key cultural moments throughout the year, like Ramadan, back-to-school, Cyber Week, Pride Month, and National Coffee Day. And culture extends beyond the calendar: connect with conversation surges (trends) like hybrid work, cannabis, plant-based food, and artificial intelligence, all great opportunities for building cultural relevance too.
Ready to connect? Don't be left out. Keep your brand or business culturally relevant with a year full of chances to connect with what's happening. For some added inspiration, head to our 2023 X marketing calendar.
1 Source: Twitter Internal Data - Semantic Core/KGO. World Cup Conversation (Global). Nov 20-Dec 18, 2022. Retrieved Dec 19 2022. Compared to 2018 World Cup Conversation.
2 Source: Twitter Internal. Oct 1 - Dec 31, 2022 and 2021. Averages of Monetizable Daily Active Users & Monetizable Monthly Active Users