Tips and tricks to help you Post better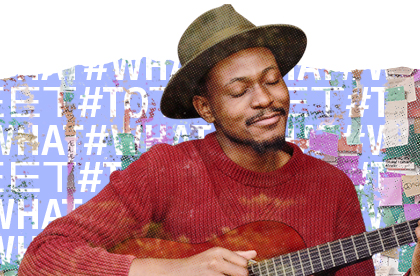 Tips and tricks to help you Post better
Spread your message with X Ads
Learn best practices to help you Post
Everyone knows good content yields great results. But what makes one Post outperform the next?

We compiled years of internal research to identify core, top-performing strategies that work well across the board. Incorporate these tips into your X strategy to spark conversation and keep your audience engaged.
Don't forget to add your own spin and test a variety to learn what resonates best with your specific audience. Remember that digital advertising is extremely fluid, so the best content strategy is one that is also constantly changing and improving.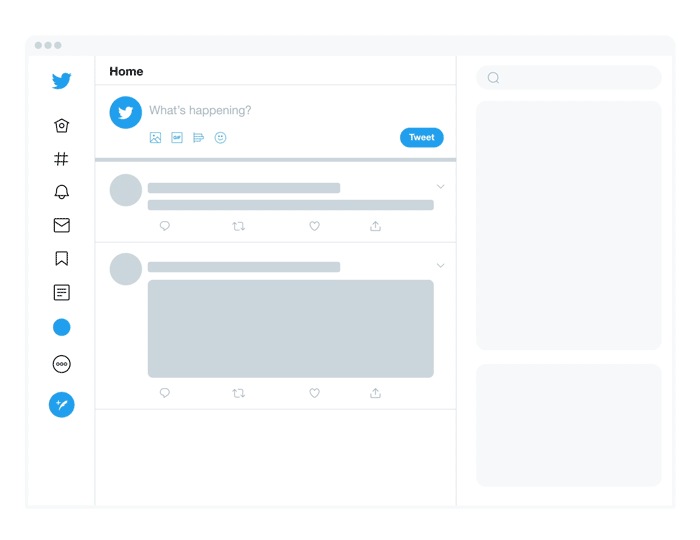 Limit to 1-2 hashtags per Post
Be conversational
Keep your copy short and sweet
Use images, GIFs, and/or videos whenever possible
Test, test, test (and use analytics to see what works)
Monitor events and trending conversations
Keep it short

Posts can contain up to 280 characters, but being concise is in X's DNA and it's good for marketing. Aim to keep every Post focused on one specific message, rather than trying to communicate multiple ideas. If you have more to say, link out to your website or start a Post thread. 
Make clear calls-to-action
Every time you Post, ask yourself "what do I want people to do when they see this?" and then write it out. Tell your audience to comment below, or to follow you, or to sign up today. If there's something urgent, emphasize it. Don't be shy and always make the next steps clear.
Add visuals, especially video
Bold images, GIFs, and videos add a touch of personality and increase results. X internal data revealed there's over 2 billion video views per day on the platform. For effective, memorable videos — remember to include your company's logo, add subtitles so people don't need headphones, and keep the video short (6-15 seconds is the sweet spot).
Curate and connect with Repost and replies

Reposting relevant content and replying to Posts are great ways to maintain a robust X presence, Repost, positive customer feedback, helpful articles, and ideas that align with your business's authentic voice. Be responsive to mentions and switch to Direct Messages to resolve complex issues.

Ask questions and run polls

X is all about conversation. Asking questions is an effective way to interact with your audience, show your brand's personality, and gather feedback. Get feedback on new products, ask a playful question, or have your followers be the tiebreaker on a decision. 
Incorporate timely and relevant hashtags

Hashtags allow you to expand your reach and tap into relevant conversations. Focus on keywords that are relevant to your business and stick to one or two hashtags per Post. Track daily trends on the "Explore" tab to identify popular topics you can tie your brand to in an authentic way.
Post your launches
X is the best platform for brands to launch something new. And it doesn't have to be as big as a new (re)brand or product. Launching a seasonal promotion, sale, or event? How about a new partnership? Broadcast it on your timeline. Break your news on X.
Test your voice
X is the place to be bold for audiences and businesses alike. Evolve your voice on X by testing your creativity and taking a few risks. Add in emoji or a touch of sass or silliness — and let the engagement be your guide.
[X] allows us to be in the moment. It's the most immediate and effective way to bring fresh content.
Chiara Radini, Performance Marketing Manager at Kano
More Post inspiration for what to post on X: 
Planning your future Posts? We've outlined a month's worth of weekday Post ideas to get you started.
X hashtags for every day of the week
For the times when it's difficult to find something relevant to jump into, turn to day-of-the-week recurring X hashtags.

20 creative ideas for your brand to Post
It can be tough to create fresh and engaging content every single day. We've all been there. That's why we've gathered these 20 Post ideas for when your creative juices aren't following.
4 engaging X poll ideas for businesses
Asking questions is a great way to engage your online audience. And X Polls make it easier to collect answers.
5 creative ways brands can use Post threads
Sometimes a single Post is just not enough. Whether you want to tell a larger story, connect your campaigns, or resurface related Posts, Post threads are the perfect way to give your audience a bigger picture.
4 ideas for creating video content with your phone
Your phone is a fully capable multimedia studio in your pocket, giving you everything you need to create compelling content on the go. If you want to build up your visual library, here are a few ideas to get you started.
Ready to start Posting? Download our starter kit to help plan your content