On Twitter, your followers are leaders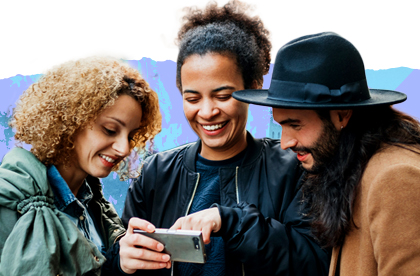 On Twitter, your followers are leaders
Grow your following with Twitter Ads
Grow your following with Twitter Ads
The power of Twitter's audience
People come to life on Twitter and they drive what's happening. They're real, straightforward, and unfiltered. Passionate and plugged-in. Brave, bold, and dynamic. 
Twitter Ads can connect you to that audience when they're most receptive. When people follow you on Twitter, you've locked in their attention and you get the chance to convert them from loyal followers to devoted customers. There's many ways you can increase your following — here's just a few of our top, tried-and-true tips.
of people on Twitter like to discover what's new*
of people on Twitter are more likely to be the first to buy new products*
How to get more Twitter followers
Follow these tips to build up your audience and grow a community of engaged and valuable followers:
Tap into trending topics.

 

Find keywords and hashtags that relate to your industry and audience, and use them in your Tweets to get noticed.
Create valuable content

. People choose to follow others based on the content they put out. Make sure yours is meaningful, unique, and adds value. Be sure to add a variety of visuals and

videos to your Tweets.
Tweet consistently. It's important to have a regular cadence of content that your audience can count on and look forward to. Create a content calendar to plan out your ideas.
Engage with thought leaders in your community. Follow influential people in your field, or interact with or Retweet their posts to build connections.
Promote your @name everywhere. Add a follow button to your website, include a link to your Twitter profile in your email signature, and promote it on offline collateral such as business cards. 
Tap into your existing customer base

. 

Upload your email contacts

 and let your customers know you're ready to have a conversation by following them on Twitter.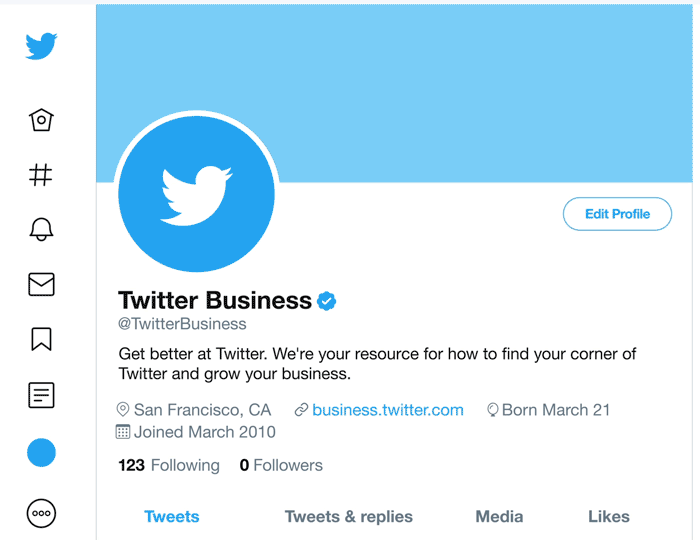 *Source: Kantar, "News Discovery & Influence on Twitter", Global, 2017
Twitter Ads
Run a followers campaign
Running a followers campaign is an easy way to accelerate your follower growth. Followers campaigns promote your account on Twitter, and your ad will render just like what you see to the right. So make sure your Twitter bio and header image are compelling and up to date.
You only pay for new followers who converted through your ad. You are not charged for clients who found and followed your account organically, nor any other non-objective benefits.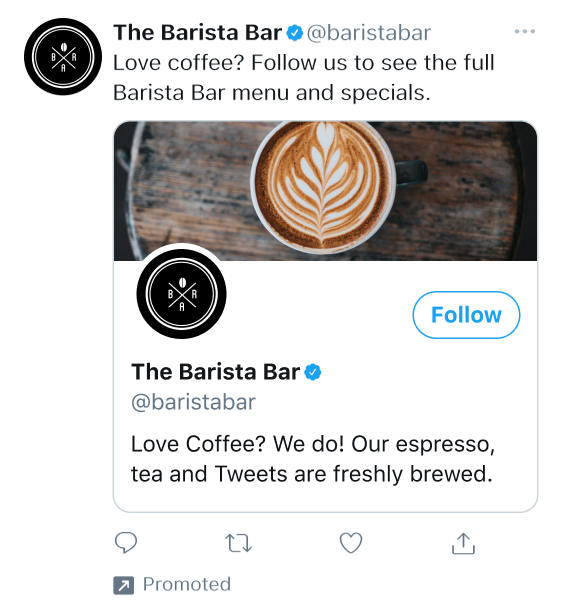 Twitter is such an amazing platform for building awareness and reaching new audiences.
Jay Maldonaldo, Senior Marketing Manager at MailChimp
Grow your following with Twitter Ads