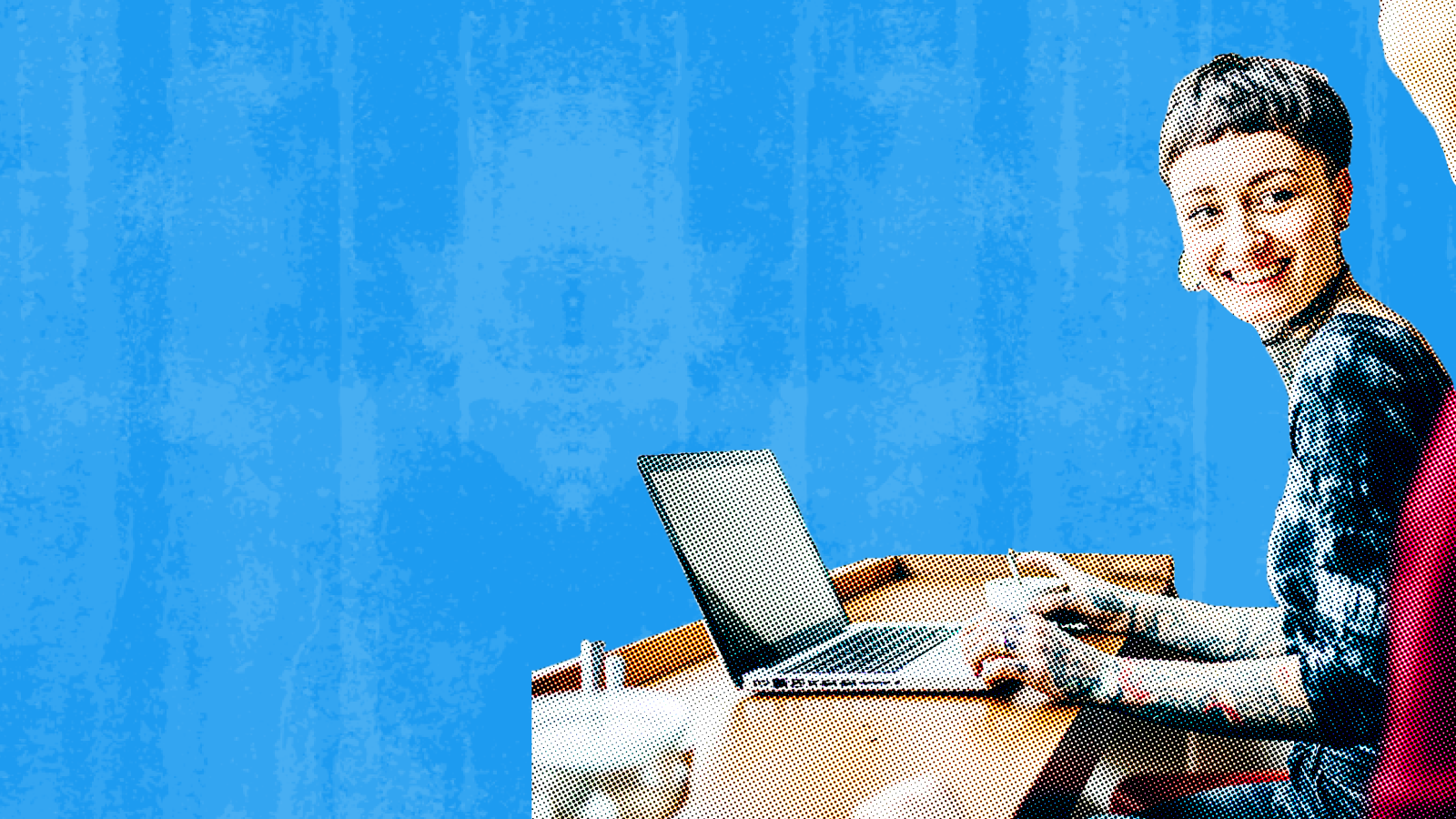 Adverity
Adverity is a SaaS data integration and marketing analytics platform for media, marketing and advertising.
Helps with
Marketing Intelligence
Data Connectors
Adverity helps advertisers and their agencies create a single repository for their marketing and analytics data by automating the process of data collection, harmonization and management. By transforming siloed data into actionable insights, Adverity reduces the complexity in demonstrating the return on investment of multichannel campaigns and enables data-driven marketing teams to make better decisions and improve performance, faster and easier.

The Adverity data integration engine connects data from Twitter and hundreds of other platforms, giving marketers and analysts more time to focus on optimising performance and delivering value, and less time on data wrangling.

Data can be explored and visualised within Adverity with the support of machine learning and artificial intelligence or it can be delivered seamlessly into the advertiser's existing analytics stack.
Connect & Enrich
Adverity provides a vast library of off-the-shelf data connectors to marketing and analytics platforms. They focus on data quality, transparency, lineage, and granularity to enable marketers to measure, optimise, and report on campaign performance across platforms. Adverity also provides data enrichment capabilities to deliver business-ready data. These include applying a common data schema for Twitter and all other sources, as well as a fully-fledged data transformation engine.
Reporting
Marketing reporting module supports faster decision making and reduces the complexity of measuring marketing ROI by delivering compelling visual stories, automated reporting, and actionable insights from every source of marketing data.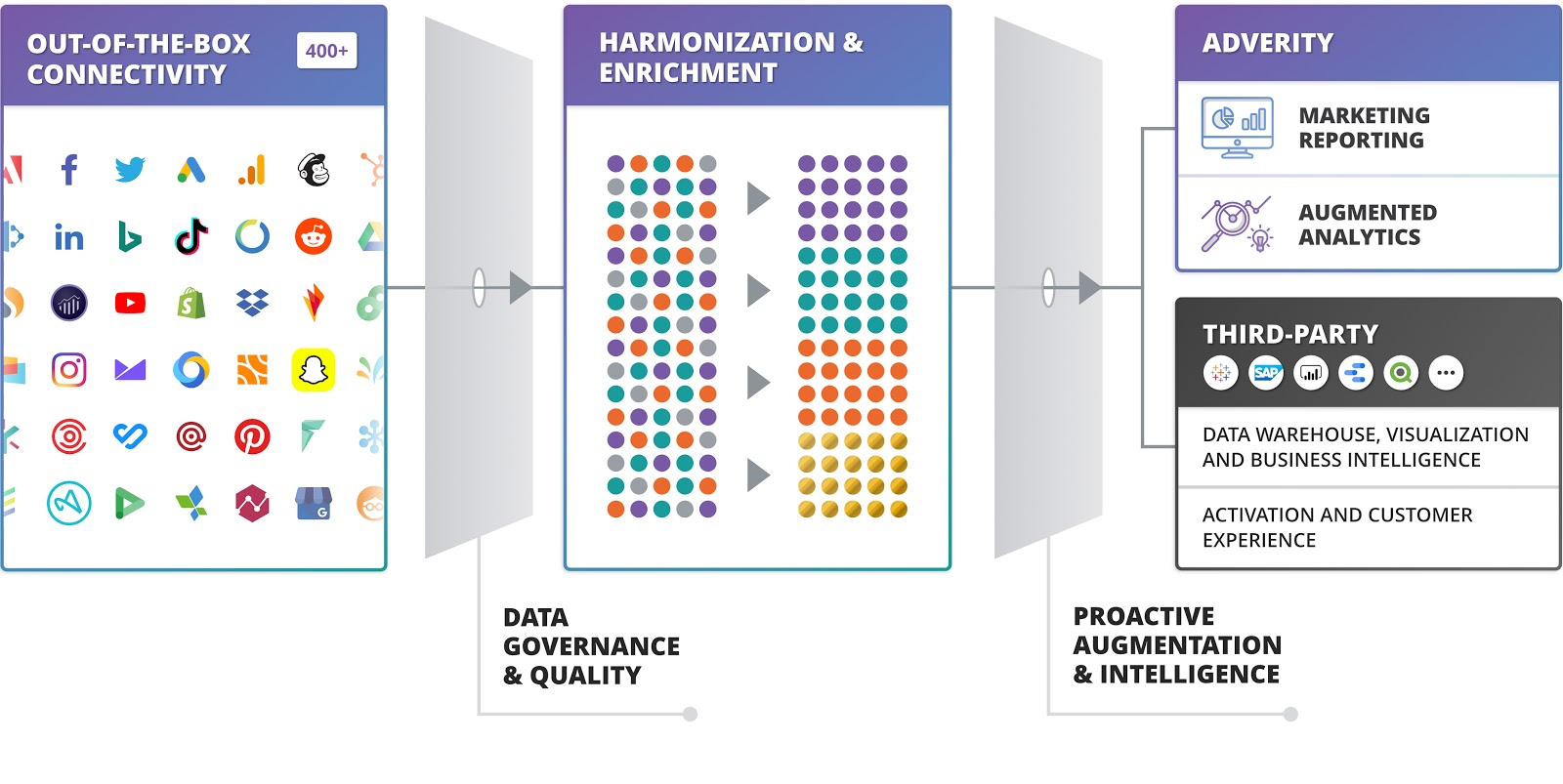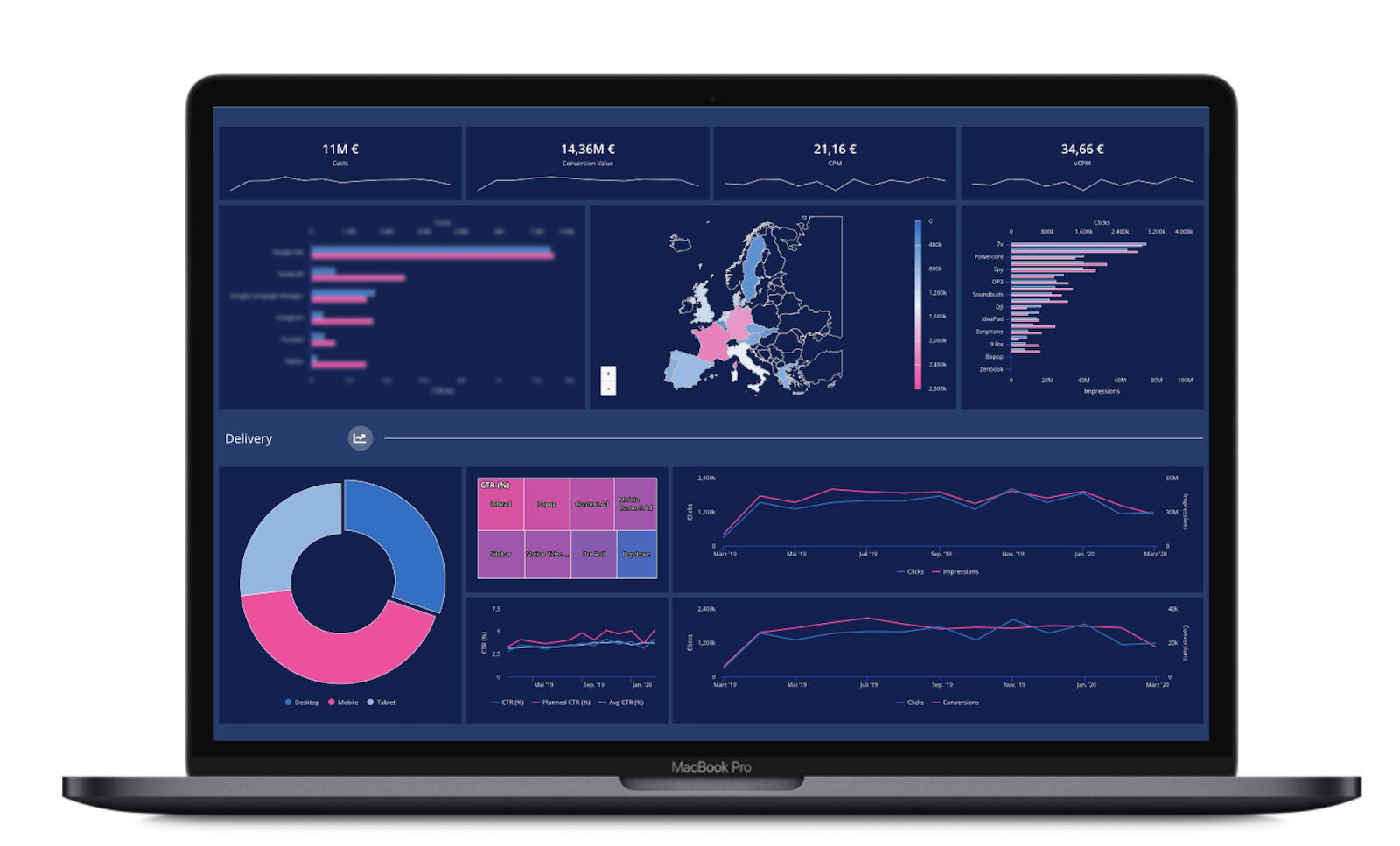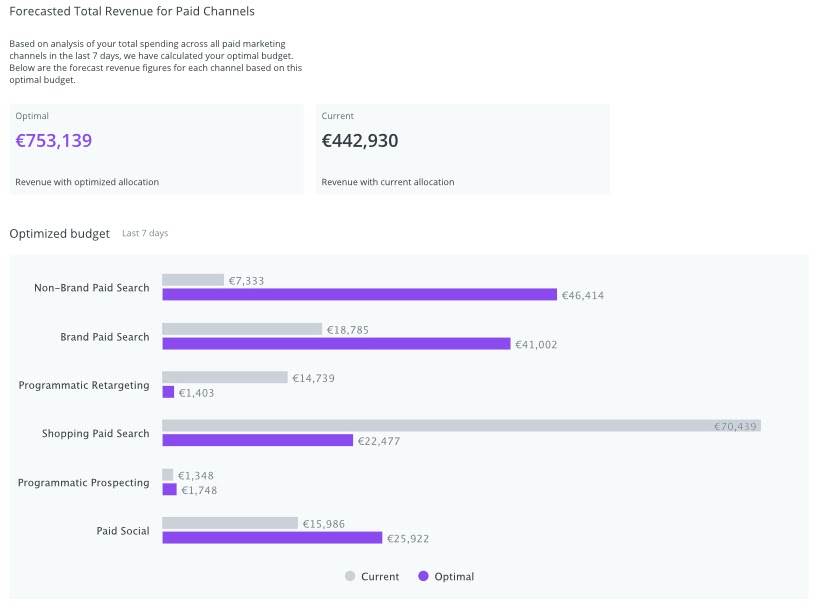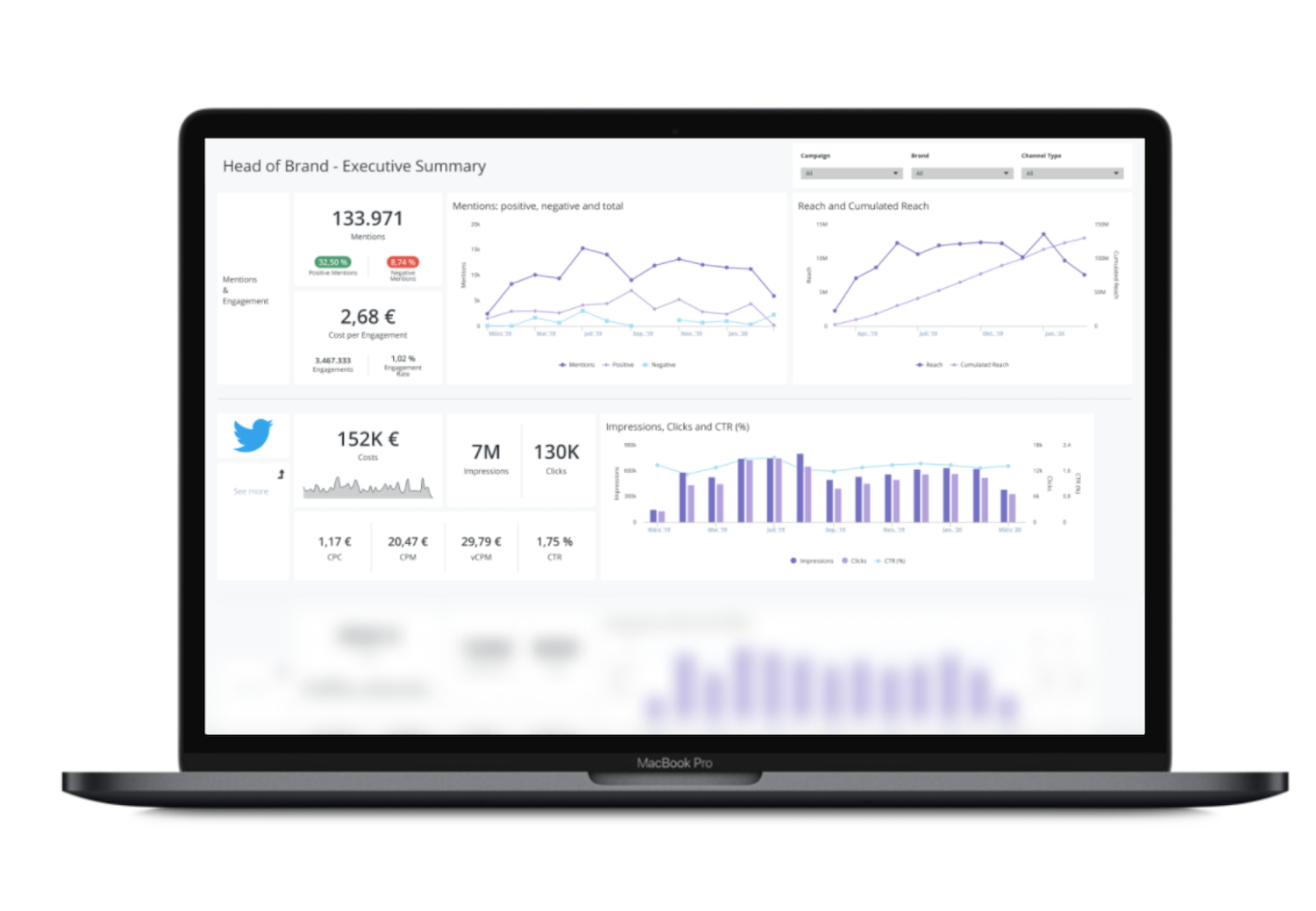 **DISCLAIMER** "Figures shown are fabricated and do not represent any particular campaign or anticipated results."