Twitter Ads
Followers campaign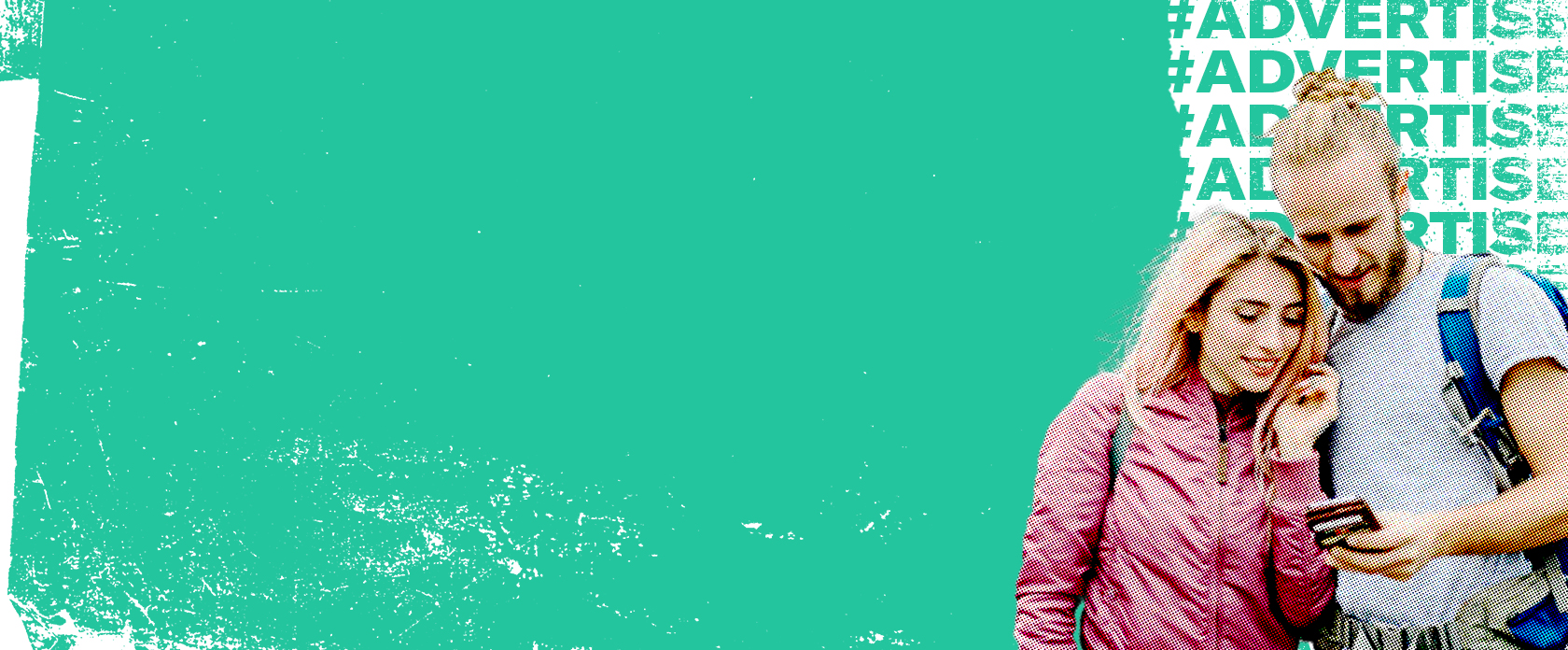 Ready to advertise on Twitter?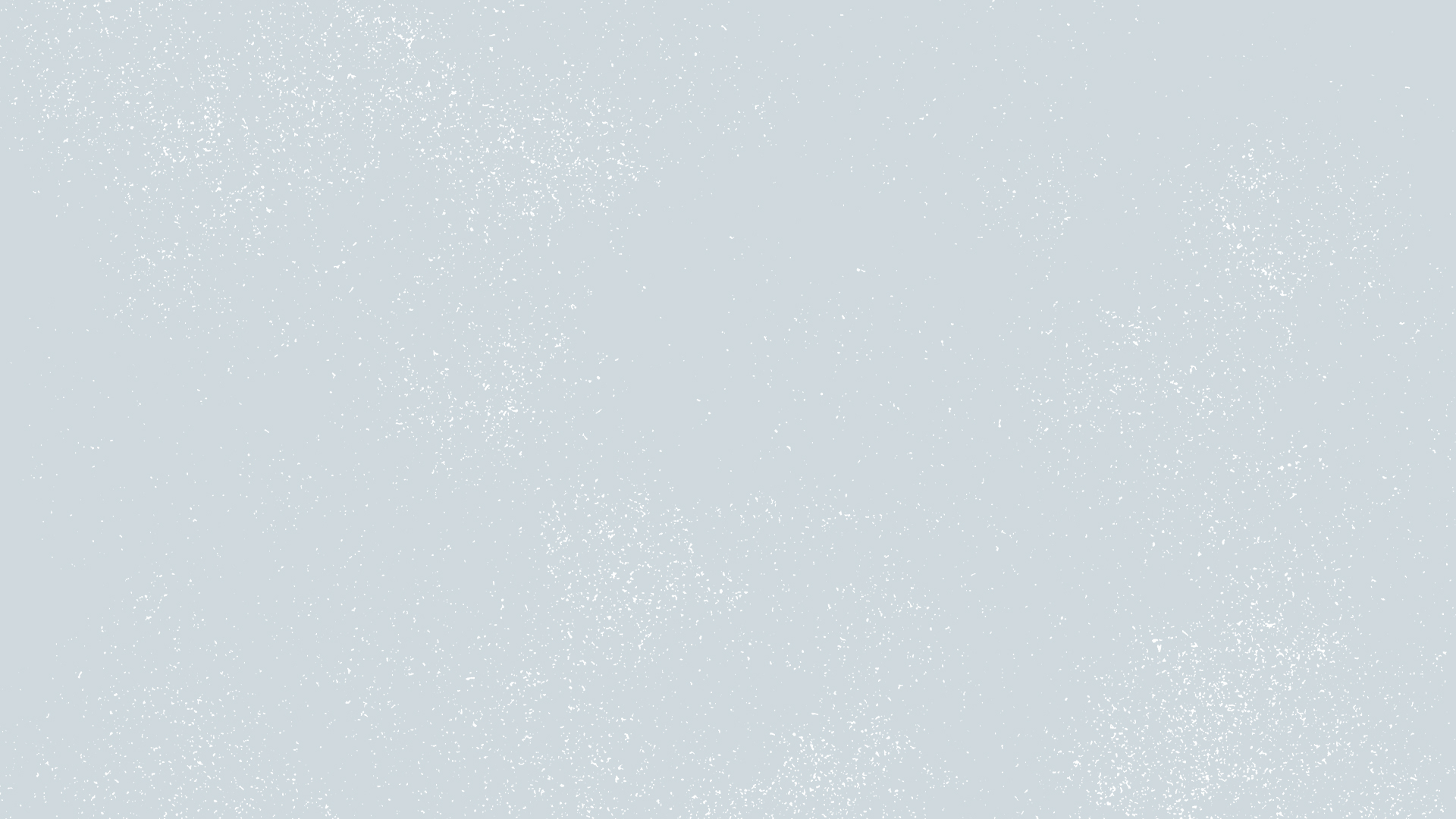 Build your community of engaged and loyal followers on Twitter
The followers objective allows you to promote your Twitter account within the timeline to attract new followers and grow your audience on Twitter. Run a followers campaign when you want to increase the number of prospective customers who follow your account. 
Followers are incredibly valuable to every business, and this is an easy way to accelerate your follower growth. More followers also means growing an interested audience with whom you can engage with and use to amplify your message — both on and off Twitter. 
Your followers are also likely to become brand advocates and customers. Once you acquire paid followers, you have the opportunity to engage with them every day to spread reach, word of mouth, drive web traffic, purchases, leads, downloads, and more.
Followers campaign
Best practices
For follower campaigns, we recommend using Text Ads only. This is because Tweets chosen for this campaign will automatically render as a Follower Card (shown below), and images and videos will not render.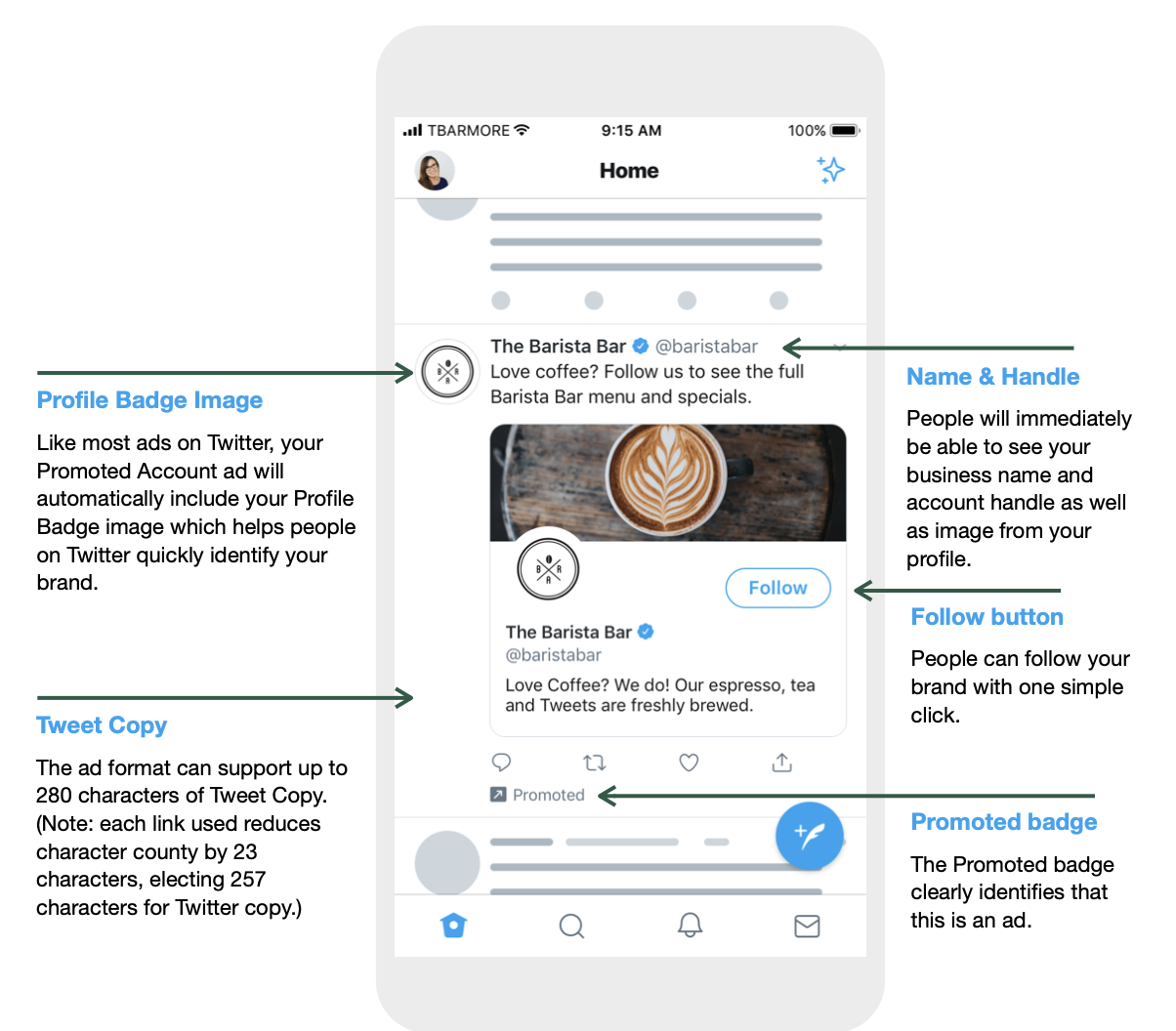 Since follower campaigns are best served by text-only Tweets, we recommend using short and compelling copy. Here are some of our top tips:
Use actionable copy and explicitly say "Follow us" in your Tweet
Tell people why they should follow you
Craft a clear bio and use a professional background image on your profile
Don't add any extra links or excessive hashtags, as they distract from the "Follow" button
In a followers campaign, you'll only be charged for the follows you acquire. Any other actions and engagements are free. We recommend using target bid since it gives you the flexibility to successfully bid on followers who are likely to follow your account, while staying near or below your target costs per follow.
You will never be charged more than what your bid is set at, and once your budget is reached, your campaign will automatically stop serving. Twitter also provides real-time recommended bid guidance during campaign setup.
For follower campaigns, it's important to target creatively and include 10-20 @names and interests that your audiences are likely to have. A good place to start is targeting accounts that are similar to yours, including competitors and industry influencers, and follower look-alikes.
We also recommend creating campaigns for each of your customer segments to tailor your messaging strategies and control bids independently. 
Once your campaign is live, you can track real-time results in your Ads Manager dashboard. Important metrics to track include CPF (cost-per-follower), total imperssions, follow rate, total audience reach, and total spend.
You can also run measurement studies depending on the goals you want to achieve including audience verification and brand surveys.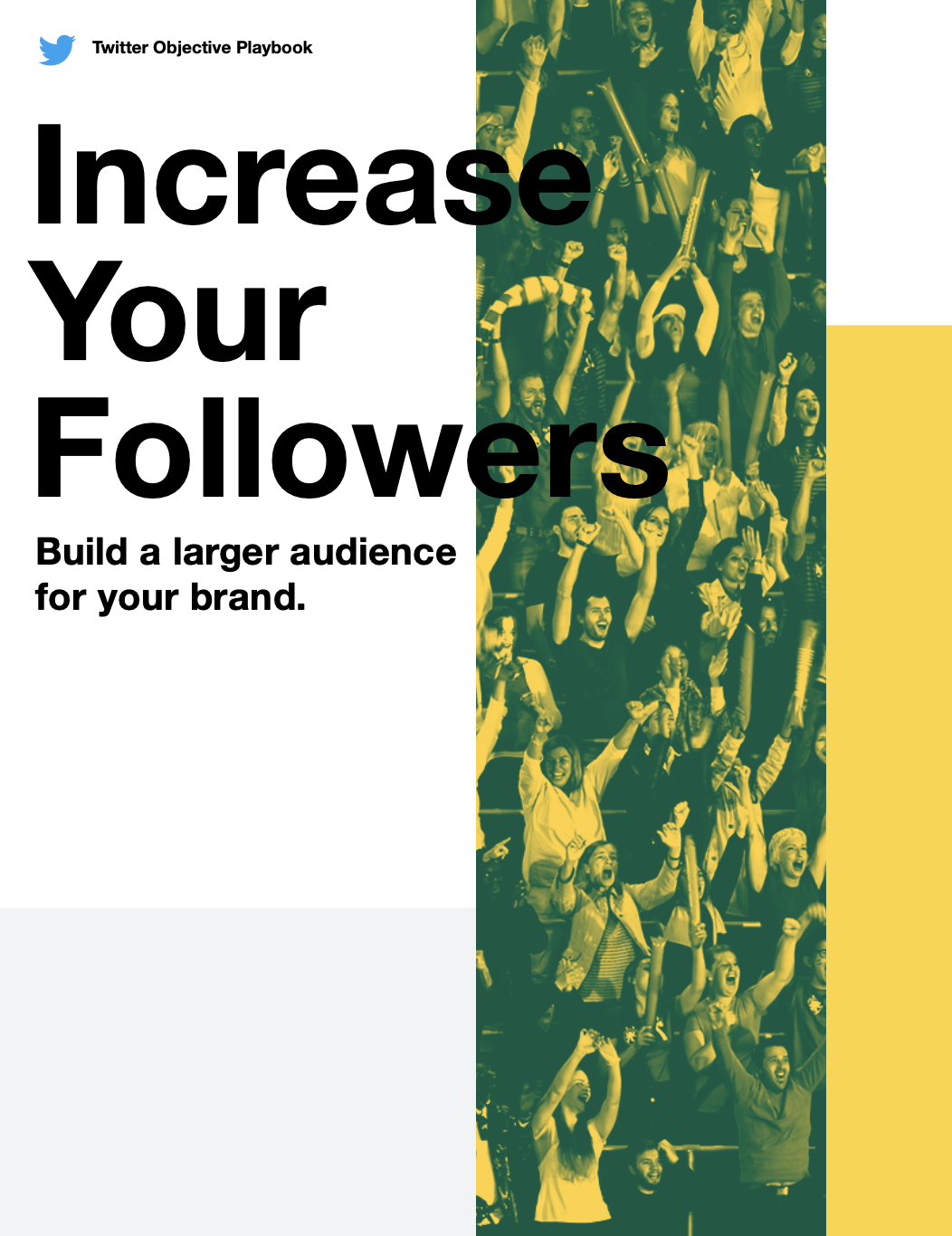 For more information and best practices, download our followers objective playbook
Standout follower campaigns
Video conferencing company @OwlLabs keeps their Tweet under 100 characters in this short and concise Text Ad.
Pain relief company @Tiger_Balm_US provides compelling reasons for people to follow them in their ad.

Twitter Ads has helped us gain 10,000+ engaged followers that are interested in our products. Through optimizing our campaigns, we managed to drive down costs while creating a community of brand advocates.