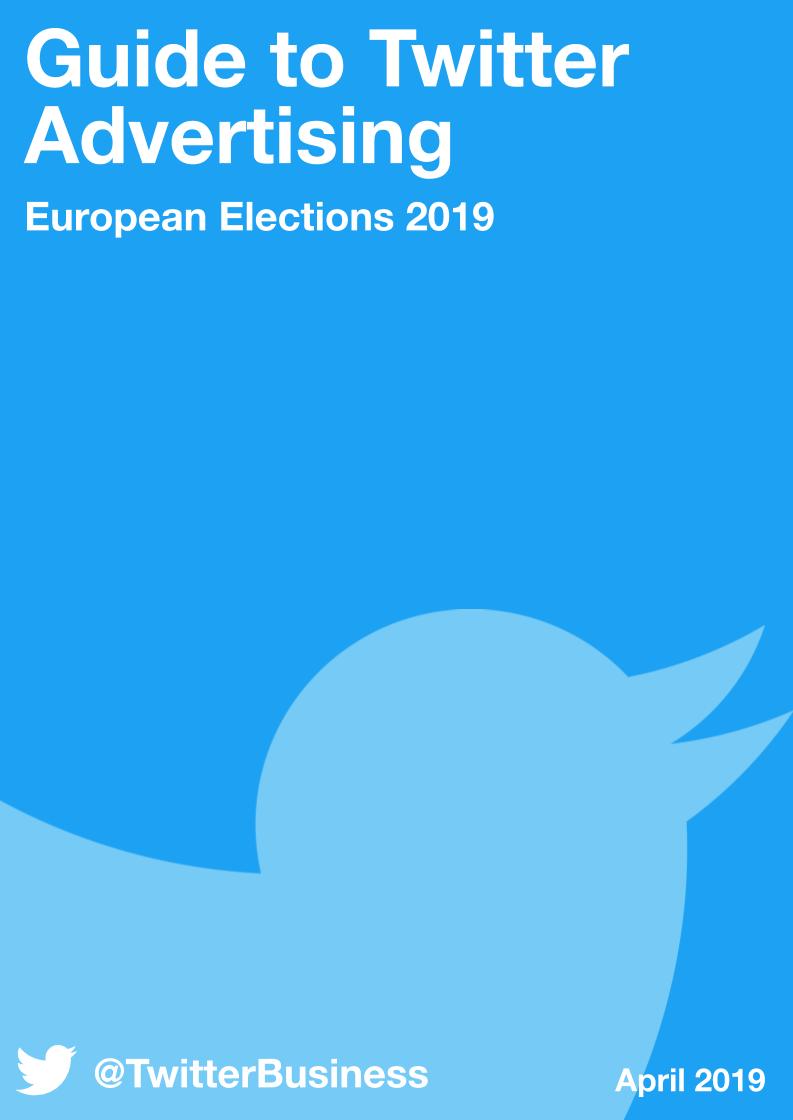 Twitter is what's happening in the world and what people are talking about. Including the European Elections.
On Twitter, people are in a discovery mindset, meaning that people are more attentive, more responsive and more trusting. Reaching the right audience in the right mindset leads to results.
Our interactive Guide to Twitter Advertising provides the answers to the questions most frequently asked, and will help you create compelling Tweets for your audience before, during and after the 2019 European Elections.
The guide includes details of our new EU Political Campaigning Policy, how to get started with Twitter Ads plus hints and tips on how to target your audience and measure campaign performance.